China's growing supremacy on the South China Sea has become a major concern for western powers as United States and its allies mull over a course of action that does not leave a trail of destruction.
Finally, the issue has started grabbing the media's attention the way it should have months ago. The growing marine supremacy of Beijing over one of the most active sea channels, with trade volume of worth of $5.6 trillion to claim hegemony over the region has alarmed many states where the decision makers are shuffling across the board to make the right call. And they have very actively spoken on the aforementioned issue at different platforms, knowing all too well that China's ambitions to reclaim a string of small islands, coral reefs and lagoons show no signs of ending anytime soon.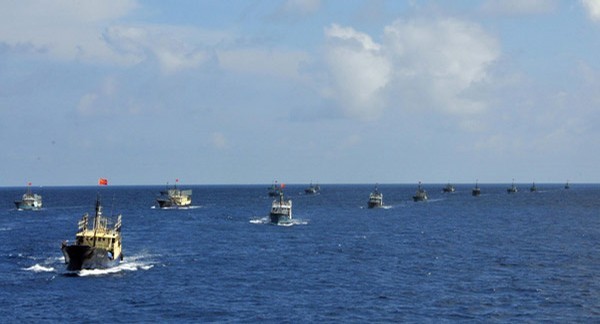 Moreover, there are numerous international stakeholders who claim their right over the controversial part of the ocean, yet China's new science for diplomatic approach has twisted the scenario in what we call a very complex geopolitical environment.
Currently Beijing is leading the technological market of the world, not only they are just famous for creating replicas but they are also miles ahead of their closest competitors when it comes to introducing new innovative products to the global market. Similarly they are way advanced in marine sciences and now they are using it as a tool to achieve their objectives over the South China Sea while the other stakeholders are forced to watch with extreme frustration at their inability to do much about it.
In a bid to ensure that it does not come to a Mexican standoff, China has already initiated a regional scientific cooperation program.
"As a country where the Science & Technology development model forms part of a more global strategy to validate its status as a powerful nation, China has actively supported research through the funding of institutes...
More