After all the exuberance last week following Janet Yellen's utter confusion, stocks suffered their worst week in months... even with th epanic buying on INTC news and in anticpation of Yellen...
Very quiet last two days... with some excitmenmt from Intel and Yellen at the close...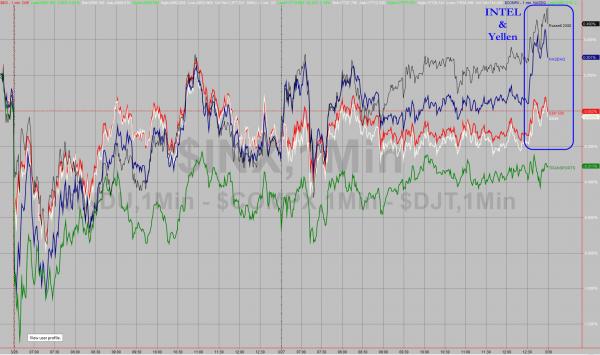 As The S&P 500 was pinned at unchanged YTD (Dow red in 2015)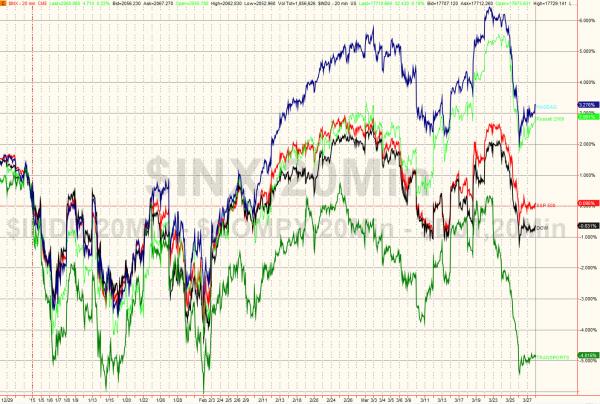 Energy stocks outperformed (though closed red on the week) but Financials were the worst sector this week, down over 3% - the worst week for financials in 11 months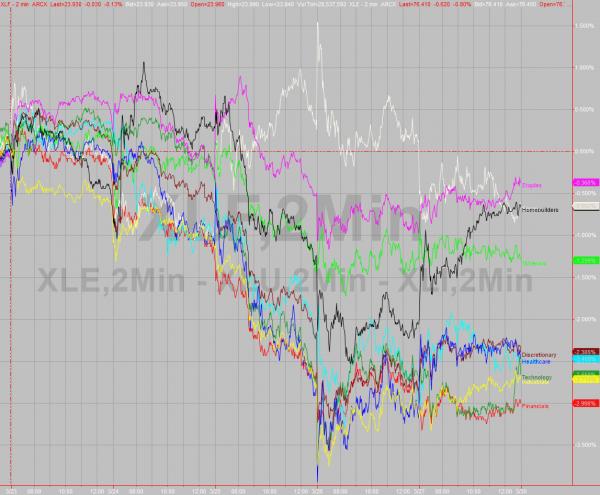 Biotechs dropped over 6% on the week (with highest volume ever) - the biggest drop since early Oct 2014 (but the swing from last week's highs to this week's lows of over 15% was the biggest in 11 months)
Trannies were worst this week, and suffered their biggest weekly drop in almost 6 months - Trannies are now down since the end of QE3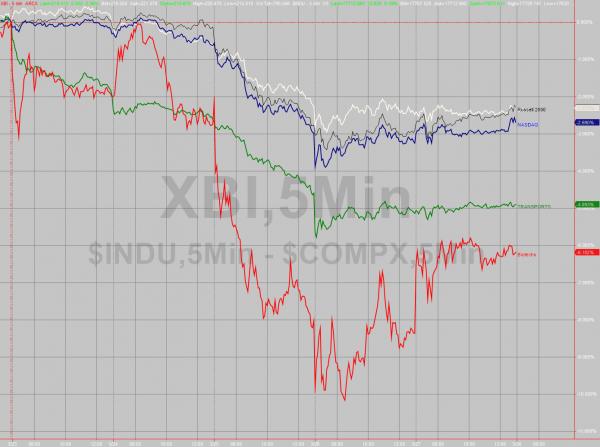 All down post-FOMC...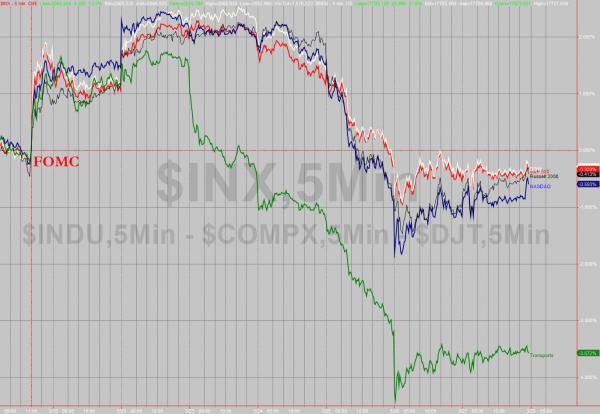 This was on course to be the best week for crude since July 2013 until prices collapsed in the last hour or so... ending up 4% - still the best since early Feb.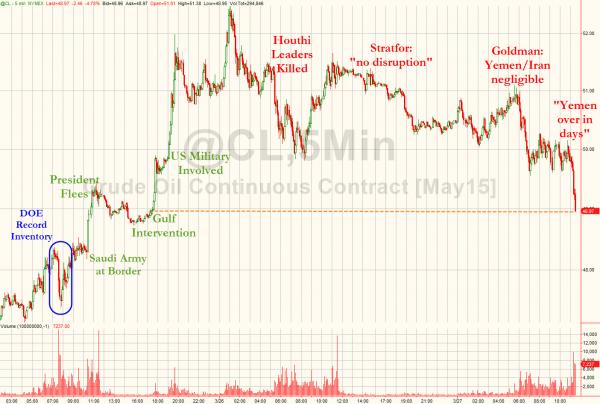 After 5 straight weeks up... AAPL is down 4 of last 5 weeks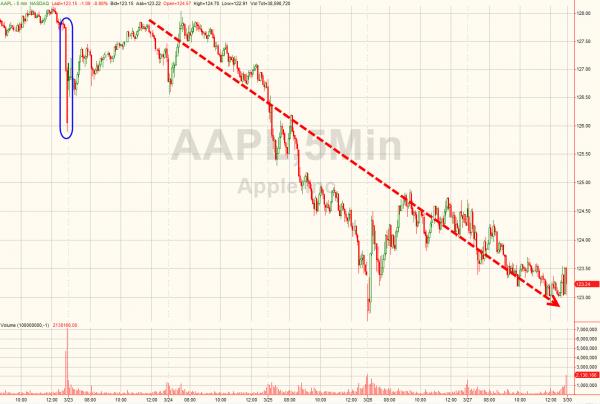 Intel did its best to drag The Dow into the green YTD...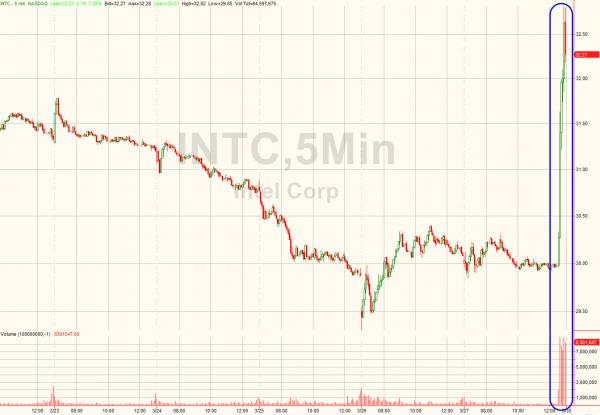 Treasury yields ended the week very modestly higher, rallying all day today...not 5 days in a row of USD selling during EU day session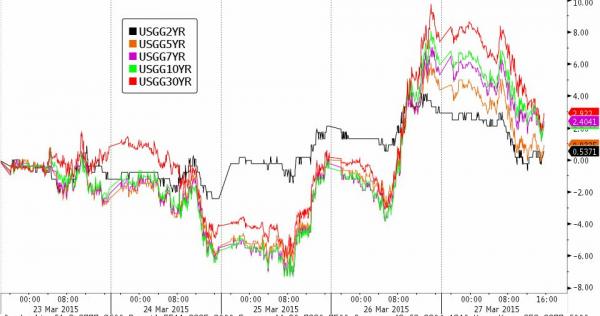 The US Dollar ended the week lower by around 0.4% led by EUR and Swissy strength...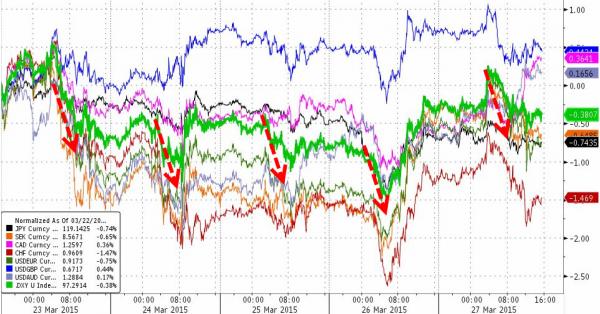 but Silver and The Russian Ruble remain the best performers against the USD year-to-date...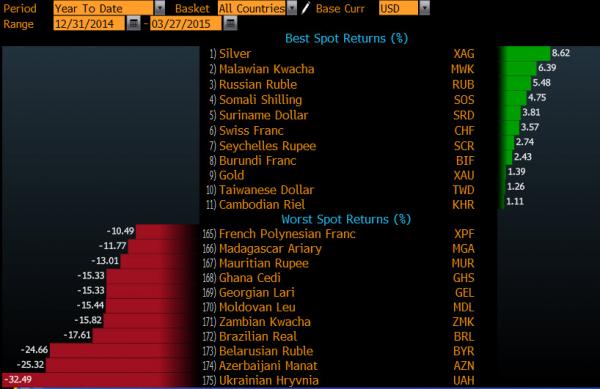 Copper lost ground as China growth fears spread but PMs rose on weaker dollar and war fears... oil did its crazy thing...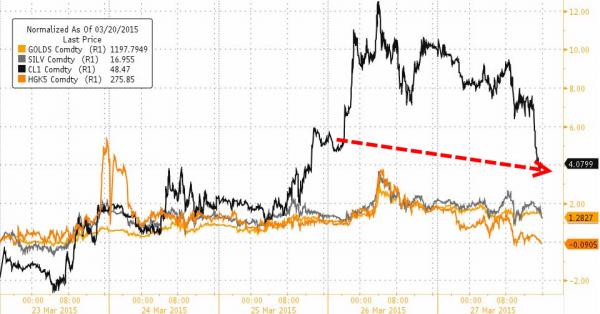 Charts: Bloomberg