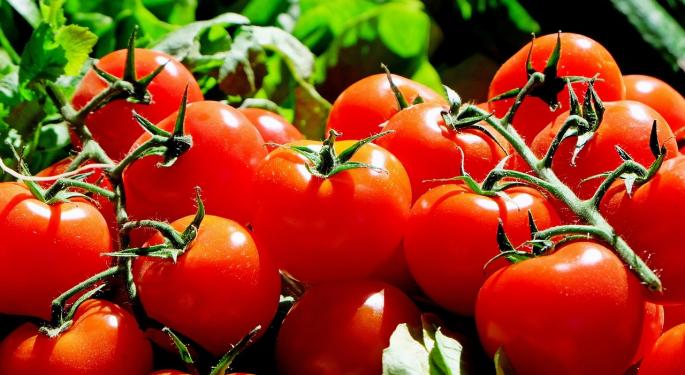 Whole Foods Market, Inc. WFM 0.78% shares fell sharply Thursday afternoon. According to a press release, the Detroit Health Department is investigating two cases of Hepatitis A in connection to the prepared foods section at a Whole Foods store in Detroit.
One case was diagnosed in an employee who handles prepared food at the store. The second case was a Detroit resident who ate at the prepared foods section of the store. It's unclear how either case was contracted.
"[G]iven the theoretical risk that the second case may have contracted the disease from the food handler, the Detroit Health Department is recommending that anyone who may have consumed prepared foods at Whole Foods Detroit between October 6th and October 12th speak to a physician and seek preventive treatment," the release said. "The recommended preventive treatment is a vaccine that is given once and helps to prevent people who have been exposed to Hepatitis A from developing the disease."
"While it remains unclear exactly how either of these individuals contracted Hepatitis A, and we know that Whole Foods Market Detroit has a comprehensive food safety protocol, we want to do our best to protect our residents and those of surrounding communities who may have been exposed. Whole Foods has been nothing but cooperative throughout this process," said Dr. Abdul El-Sayed, Executive Director and Health Officer at the Detroit Health Department.
At time of writing, a Whole Foods spokesperson told Benzinga they weren't aware of a contamination concern in Detroit.
The Detroit Health Department has evaluated and provided preventive treatment to the staff at Whole Foods, and continues to monitor for any additional cases. The department is working closely with the Michigan Department of Agriculture & Rural Development on the investigation.
Shares traded recently at $28.28, down 1.5 percent on the day. Shares hit a low of $28.02 when the news first hit.
The stock is down 16 percent year-to-date.
© 2016 Benzinga.com. Benzinga does not provide investment advice. All rights reserved.