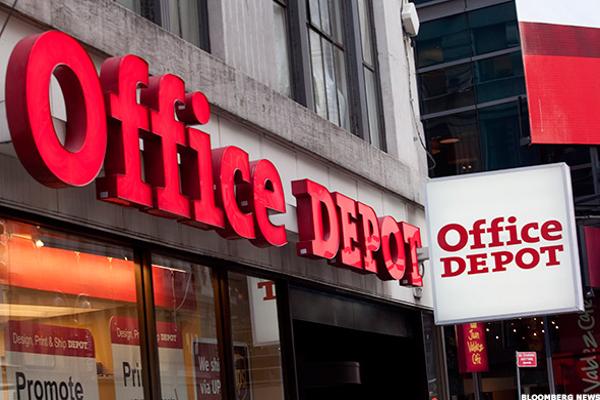 Office Depot's (ODP) life after a failed merger with Staples (SPLS) in a office supply world challenged by Amazon (AMZN) will likely require frequent sales jobs by its top execs to concerned investors.
The first assurance by Office Depot that the future remains bright came on Monday evening, a few days after a judge blocked a deal that would have merged Staples with its smaller competitor. "Today is not about looking back, but looking forward," said Office Depot Chairman and CEO Roland Smith to kick off a call with analysts.
Smith highlighted Office Depot's lack of near-term debt maturities, solid operating cash flow generation last year, opportunities to cut more costs as part of its integration of Office Max (acquired in 2013) and the rollout of smaller store...
More