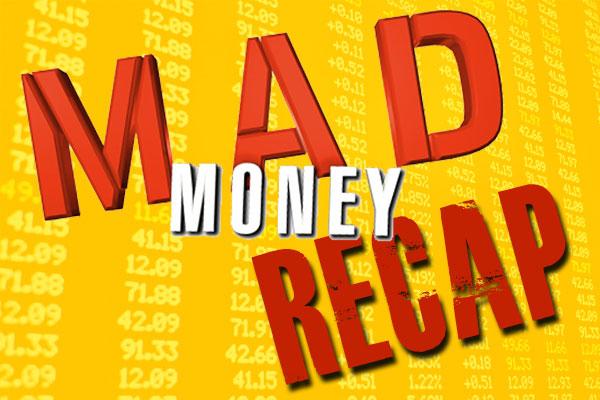 Search Jim Cramer's "Mad Money" trading recommendations using our exclusive "Mad Money" Stock Screener.
A soggy day for the market is a good day for the market, Jim Cramer told his Mad Money viewers Monday. It's a refreshing pause when buyers can come into the market and it shouldn't be seen as a time to exit.
Cramer said many people assume the market's Trump-inspired rally will run out of steam any day now and are looking for something, anything, to derail it. But the markets have a few other tricks up their sleeves that may keep stocks heading higher through the end of the year.
Cramer noted that none of Trump's financial appointees thus far are worrisome to the markets, which has led investors to instead focus on what's most important: the weather. Yes, with cold weather arriving right on cue this year, Cramer said the time is right to buy stocks like Columbia Sportswear (COLM) . Cold weather may also buoy the likes of JC Penney (JCP) and Target (TGT) .
Freezing temperatures are also good news for coal and the railroads that carry it, as seasonal demand for natural gas will make coal more competitive.
There is also a momentum play in the works, Cramer added, with money managers piling into the biggest winners so they don't fall behind their peers. Clorox (CLX) and Kimberly-Clark (KMB) are among those on on fund managers' wish lists.
The markets may be unpredictable, but Jim Cramer can show you how to navigate it like a pro. Follow his blue-chip portfolio of stocks at Action Alerts PLUS. Join today and try it for 14 days—FREE!
Finally, Cramer said, mergers and acquisitions are likely to pick up steam, with deals like Rite Aid (RAD) being acquired by Walgreens Boots Alliance (WBA) , an Action Alerts PLUS holding, now more likely to be approved.
A Special Invitation
It's not how you voted, it's how you invest. So how can investors win in the wake of this historical election? If you're planning to be in New York on Tuesday, Dec. 6, you are invited to join senior editors from TheStreet and our special guest experts for a cocktail party and lively conversation about the outlook for the U.S. financial markets. Which companies and sectors are poised to profit? What shocks and opportunities await investors in the new...
More