IBM offers great margins and strong cash flow to support their stable dividend.
Coca-Cola increased their dividend for the 54th consecutive year with a $2 - $2.5 billion share repurchase plan.
Good dividend yields, low volatility, and strong cash flow continues to make IBM and Coca-Cola attractive income plays.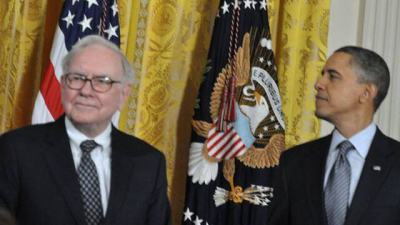 IBM
Like Wells Fargo & Co. (NYSE:WFC), International Business Machines (NYSE:IBM) is also one of Warren Buffett's investments that have a strong operating efficiency. Buffett is a complicated numbers guy when it comes to investing because he understands the value of high-quality operations that turn a high profit. He believes in buying companies that are very well run, which can buy smaller worse run companies and improve them. When you think deeply about that investment thesis and apply it to IBM you can somewhat understand why Buffett won't let the stock go.
Wells Fargo is possibly the best run global bank with the most impressive operating and return ratios. IBM, although losing revenue, is an example of a company that has strong operations producing solid cash flow. They have a strong operating margin of 19.2% and return on assets of 11.6%. Even more significantly, they have return on equity of 101%. So, while the company may seem like an old...
More