As we wind up the week, let's have a look at the S&P500 index for the latest read on risk sentiment.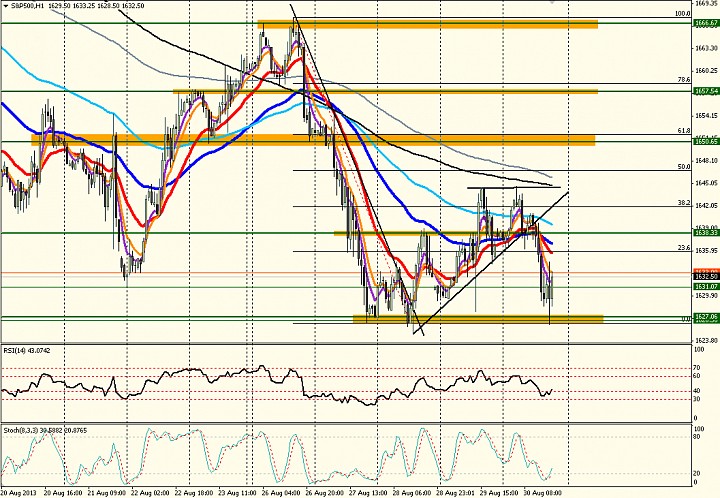 After a fairly tumultuous first half of the week week on the back of anticipation of an attack on Syria, (mainly priced in on Tuesday), the rest of the week has seen some corrective action (Wed/Thurs) and then a break back down to the lows set for the week (Fri) before a small rebound.
It's a fairly bearish chart in this timeframe, and if this week's support breaks, it could mean a move towards the 200-SMA in the daily timeframe, which currently sits at 1591.50.

However a hold here of these 1626 lows, and a move back above 1638, and then further above the 200-SMA in the 1-hour timeframe would turn this week's action into a  double bottom pattern. Is there much for bulls to get excited about, except maybe for the fact that the S&P has fallen back about 4.2% from its highs in early August?

- Nick