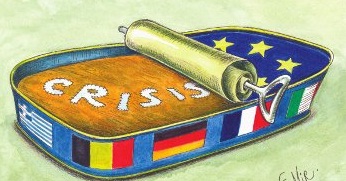 Today I read an article on a very optimistic point of view and I decided to share it with you)
"It's the end of the debt crisis in Europe", so say analysts at Danske Bank, after PMI data from Markit showed that even the weakest euro-zone countries have turned a long-awaited corner and now are part of the "expansion" crowd rather the "contraction" lot.
As expected, Germany and the U.K. are powering ahead. What's interesting in Monday's data is that Spain and Italy now seem to be escaping the ugly tentacles of the recession.
http://blogs.marketwatch.com/thetell/2013/09/02/were-calling-off-europes-debt-crisis-after-strong-pmis-says-danske-bank/
Do you think it's time for such a statement? Surely the situation has stabilized in some way but there are still a lot of problems in the region…