Bonds go nowehere, Dollar goes nowhere, Gold goes nowhere... news is dead... But stocks limp higher on near-record low volumes as volatility is curb-stomped asymptotically to zero...
Small Caps were the day's best performer (on another squeeze) as Russell VIX plunged to a new record low (12.3)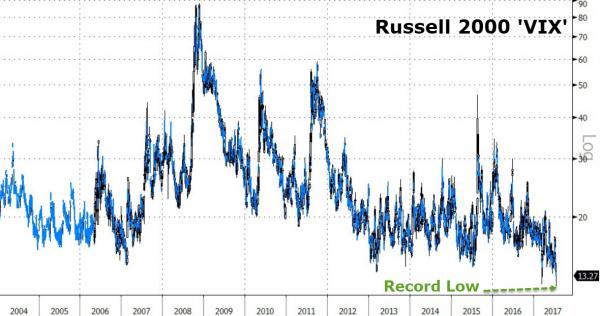 The Dow managed gains on the day (thanks to Boeing and United Health) even with BM eating away half the points (IBM 6.8% drop represents 47 Dow points)...NOTE The Dow was desperately lifted to try to get it unch on the week.
Trannies stumbled again for the 3rd day in a row - biggest drop in 2 months (led lower by United, CSX, Norfolk Southern, and Union Pacific)...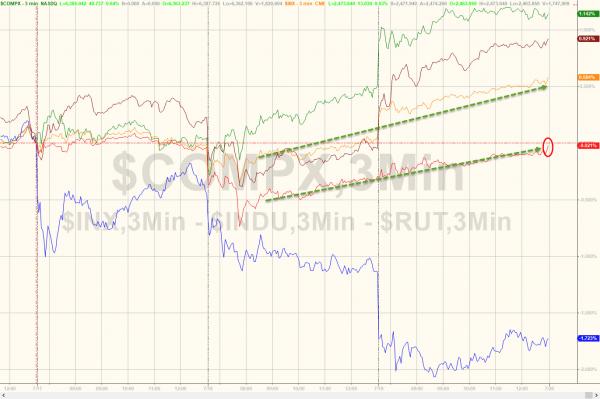 Nasdaq up 9 days in a row... (longest streak since Feb 2015)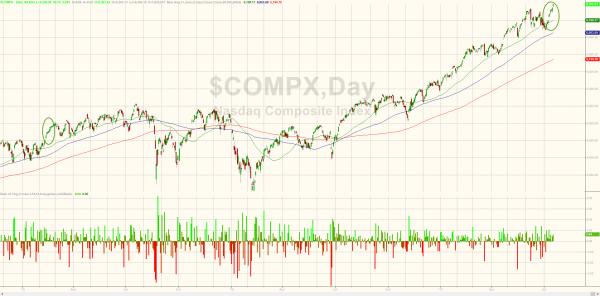 S&P VIX hit 9.58 but stocks were a one-way uninterrupted street higher...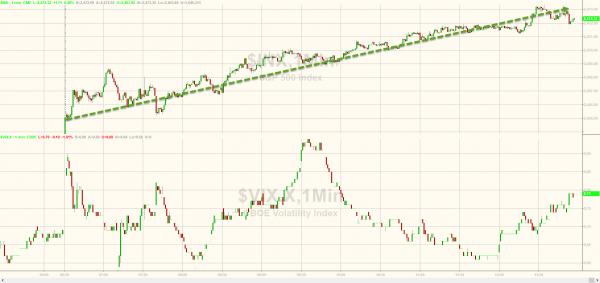 Another short squeeze...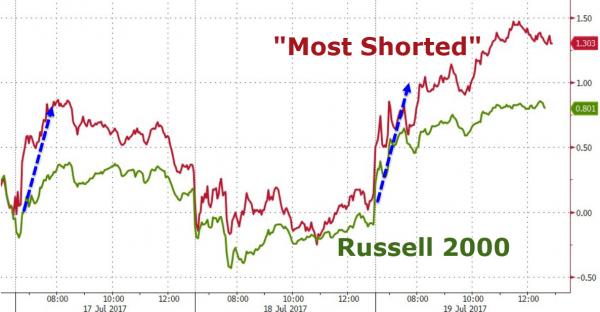 Financials limped into the green by the close as Energy stocks were panic bid...Retailers continue to bounce...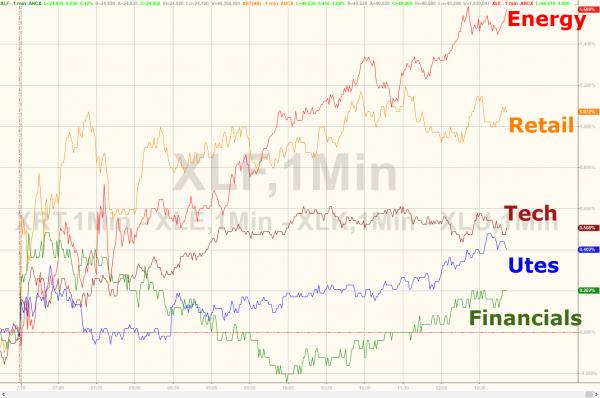 Treasury markets ended the day practically flat...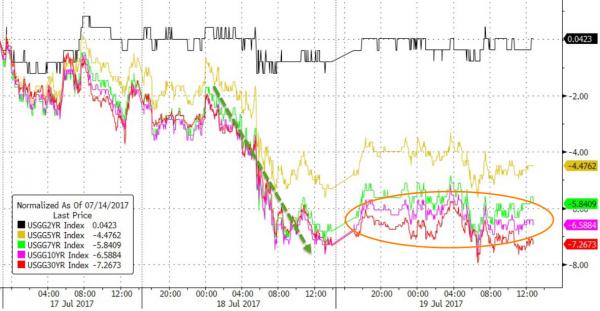 (with a slight bias lower in yield at the long-end)...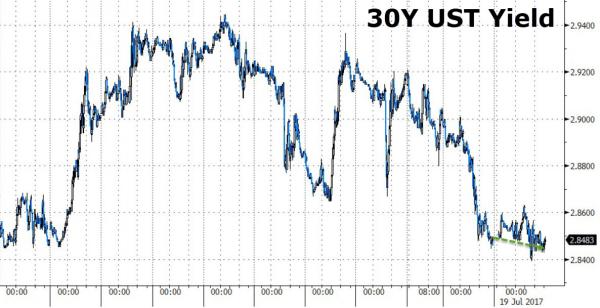 But the T-Bill market 'turmoil-ed' as anxiety over the debt-ceiling begins to show...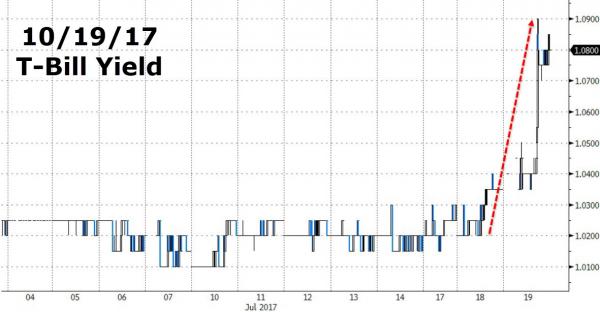 With a notable inversion...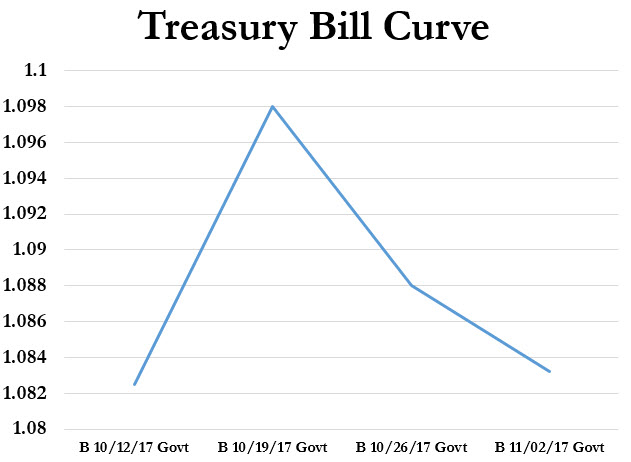 The Dollar Index took a rest from its recent freefall today...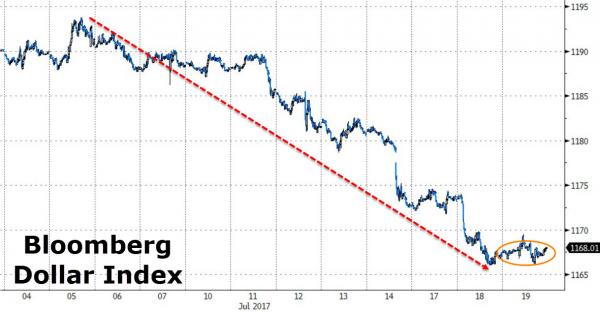 Gold ended the day unchanged, back above its 200DMA after an overnight flash-crash...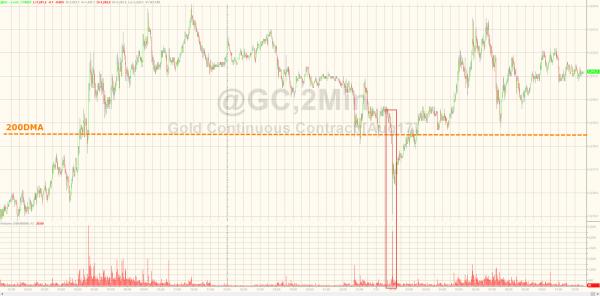 WTI scrambled above $47 and held there after bullish inventory data...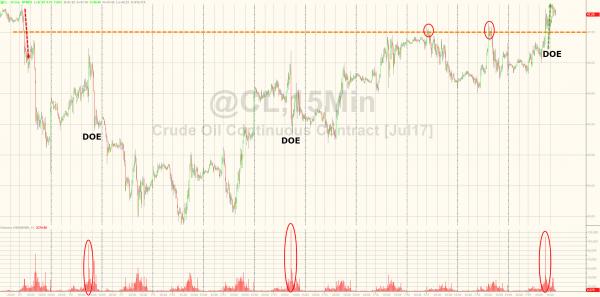 Spot The Odd One Out..