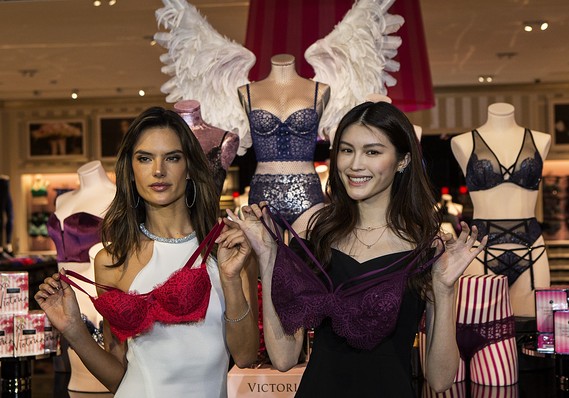 Yet again, L Brands Inc., parent of the Victoria's Secret lingerie chain, said the latest reported sales decline reflects the company's exit from swim and apparel.
Experts beg to differ.
They say L Brands' LB, +4.09% numbers reflect a dip in Victoria's Secret's key lingerie category, an area that company executives said they would be free to focus on without these other distractions.
L Brands reported a same-store sales decline of 7% for the four weeks ending July 29, with the aforementioned exits having a four-percentage-point impact on the company. The Victoria's Secret brand was hurt by about five percentage points, according to the earnings statement. The company announced the decision to scrap swimwear and clothing in May of 2016.
For the 12 weeks ending July 29, sales totaled $2.76 billion, down from $2.89 billion for the year-before period. L Brands shares tumbled 6% in Thursday trading after the announcement.
"There is no doubt that dropping apparel and swim is impacting their performance, but there is more to the story," said Jared Wiesel, partner at consulting firm Revenue Analytics. "The core business is also softening as they've missed some key shifts in consumer preferences and their shift in promotion strategy has not appeared to pay off."
L Brands declined to comment beyond its sales release and latest earnings report.
Victoria's Secret is faced with increased competition and a push by consumers for lower-priced product. Bralettes, an unlined undergarment that is popular with millennials and fashionistas, are more affordable than the padded push-up bras that Victoria's Secret is known for. And bralettes have become ubiquitous, available at retailers including American Eagle...
More