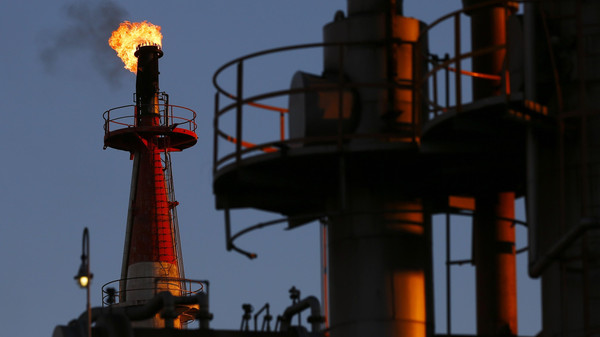 Brent crude was trading near $ 50 on Monday and received raw deal of support from the decline in the pace of growth of production in the United States, but the issuance of forecasts weak economic data from China impair the market.
Analysts said the prices received some support at current levels, but added that the expectations of the largest gains remain limited.
He said Morgan Stanley in a note today, "some positive data contributed to the oil stabilization at the moment .. the latest positive news comments and the International Energy Agency, which give rise to optimism and lower the number of US rigs. And managed news that falling prices stopped, but it is not sufficient to reverse the trend to rise. "
And landed new house prices in China of 4.3 percent on average on an annual basis in 68 cities out of the 70 city has pursued. This came before a report published on Tuesday on China's GDP is expected to slow growth to 7.2 percent showing in the fourth quarter, which means that growth during the whole year will be lower than targeted by Beijing, which amounts to 7.5 percent and will be the weakest in 24 years.
In Europe, the main event will be during the week is the ECB meeting on Tuesday, which will almost certainly see the beginning of a campaign to buy government bonds, suggesting further decline in the euro against the dollar in addition to the pressures push oil prices to decline.