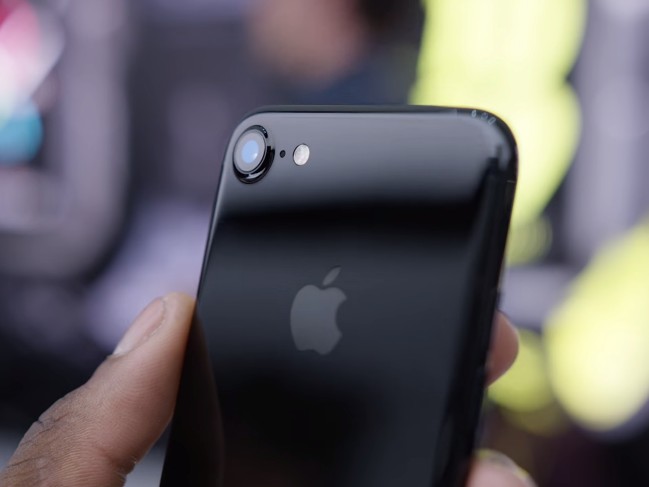 (YouTube/Marques Brownlee)
Apple's next-generation iPhone, presumably called the iPhone 8, will be the most advanced iPhone yet — with a price tag to match: Analysts are pegging the iPhone 8's starting price around or over $1,000.
But the iPhone 8 will need some really desirable features to justify that price. So aside from the new OLED screen, which is said to take up almost the whole face of the iPhone 8, what else is Apple planning?
(A design mock-up of what the iPhone 8 might look like with its edge-to-edge screen.COMPUTER BILD TV)
As it turns out, augmented reality may be the signature feature of the iPhone 8. According to Fast Company, a "source with knowledge of the situation" says Apple is working on a 3D laser system that works off the back of the new iPhones to capture more depth information about what's in front of the phone, which is necessary to enable more convincing augmented-reality experiences.
Augmented reality, for those unfamiliar, is a technology that lets you see virtual objects in the real world. Popular examples include Snapchat's face filters, and the augmented-reality mode in "Pokémon Go" that lets...
More