Concerns about Tesla's cash burn are continuing to pile up and are hurting the stock now.
The short-term cash outlook remains quite murky due to high R&D expenses and Gigafactory expansion.
The long-term outlook is likely to improve once construction of the Gigafactory is complete and Tesla starts selling Model 3 vehicles.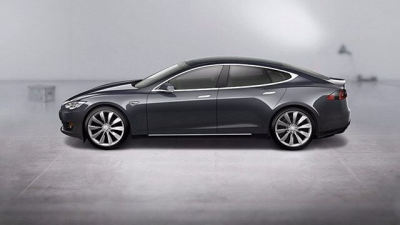 Concerns regarding Tesla's (NSDQ:TSLA) need to raise capital and the possible near-term liquidity constraints have been dominating headlines lately, and are hurting the Tesla stock. Tesla is down 10.3% over the past 30 days.
Short-term likely to be murky
Tesla currently has a quick ratio of 0.54, which implies that the company has 54 cents in cash for every $1 in current liabilities. Although that's a slight improvement from the last quarter when the metric clocked in at 0.49, it's still far below the target quick ratio of 1.0 or higher which is considered healthy for an enterprise. Tesla recently disclosed in a SEC filing that covered preparation for the merger with SolarCity (NSDQ:SCTY) that it plans to pay out a total of $442M to convertible note holders during the third quarter. That note payout is likely to be a drain on Tesla's already squeezed cash position. Tesla notes in the SEC filing that it plans to raise additional funds by the end of the year through debt offerings. The company plans to use those funds for the Gigafactory expansion as well as Model 3 manufacturing build-out.
Also read: Should You Buy Tesla Motors Inc Stock After The Recent Decline?
Tesla's decision to make a debt offering at the end of the year is actually a matter of necessity. The company closed the second quarter with nearly $3.25B in cash but used up $678M in July to repay a revolving credit line. When you add the planned $442 million convertible notes payout, Tesla will be left with $2.15 billion in cash. But that's before you factor in...
More