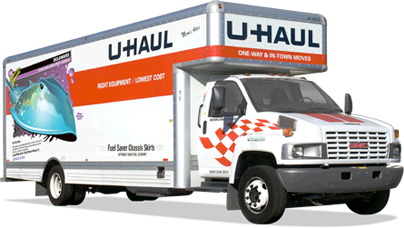 Some of the best ideas I ever have for investing have come from simply observing what's going on in the world I live in. You will find that if you pay attention, there are certain brands that are popular no matter what state you live in. The trick with identifying the really great ones is if you think of a service or a product you want, what is the first name that comes to mind?
The first, and in fact the only name that ever comes to my mind when I think about the need to move my stuff from one place to another is U-Haul, a subsidiary of a company named Amerco (UHAL). They are a holdings group that also holds Real Estate, as well as Republic Western Insurance, and Oxford Life Insurance.The U-Haul company rents trucks, trailers, and other pieces of equipment, but many U-Haul centers and dealerships also provide self storage units, LPG (propane) refueling, hitch and trailer wiring installation, and carpet cleaners, among other services.
What you receive as an owner:
Well, for starters, a dependable, non-volatile operation that's brought more than 500% in just share price over the last 5 years. And some dividends. The history is a little uneven, but last year shares pulled in $5.00, so on today's price that's catching you about 1.25%. Maybe not the best choice for you if income is your priority. Here's the thing though. The stock is trading at just 16x earnings. For something as necessary as this service, this is a cheap price. 
If you feel as if the country is in a transitive state, and you have lots of people out there finding opportunities in other parts of the country; hence more moving, then this is probably a good stock to hold in your portfolio. The entry point may be a little steep though at almost $400/share. But if you're not limited to a small number of shares, then you've got a potential deal here in an overheated market.