The surge in the USDollar today after The FOMC's 'hawkish' statement has prompted strength in the Offshore Yuan, narrowing once again the spread to Onshore Yuan. Another CNY10 billion cash injection hasn't done much for Chinese stocks or liquidity markets however. After better than expected Japanese industrial production however USDJPY plunged (i.e. no imminent BoJ easing) and that dragged Nikkei 225 over 200 points lower (erasing all the FOMC gains).
Offshore Yuan strengthened notably (despite the USD strength against the majors) narrowing the spread to onshore yuan...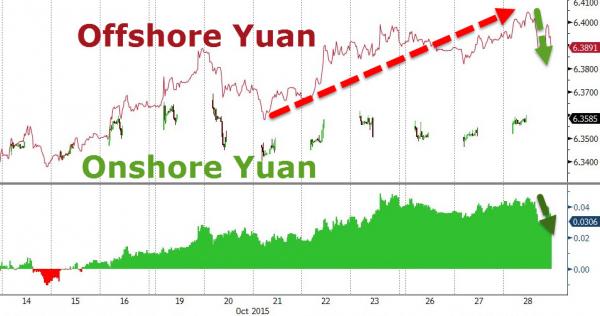 As The Dollar is losing steam quickly against Asian/EM FX...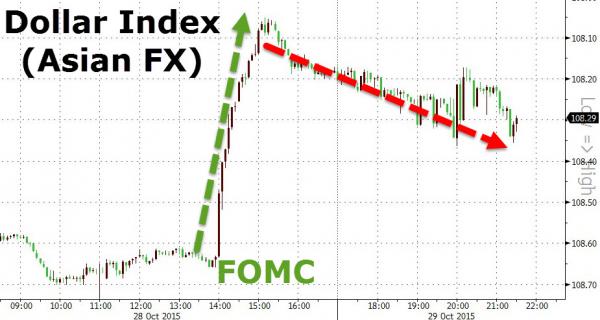 In another sign of China's pullback, Aussie new home sales crashed 4.0% MoM - the largest drop since July 2014.
And Aussie Miners have been tumbling all week...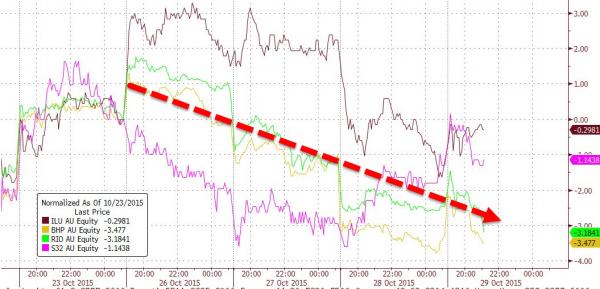 But it is Japan that got interesting...
Japanese markets opened with a disappointingly better than expected print for industrial production...
*JAPAN SEPT. OUTPUT RISES 1% M/M; EST. -0.6%
Which immediately knocked 30 pips off USDJPY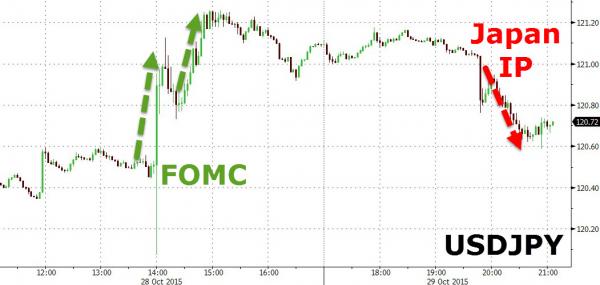 And Japanese stocks have tumbled - giving up all the FOMC Statement gains...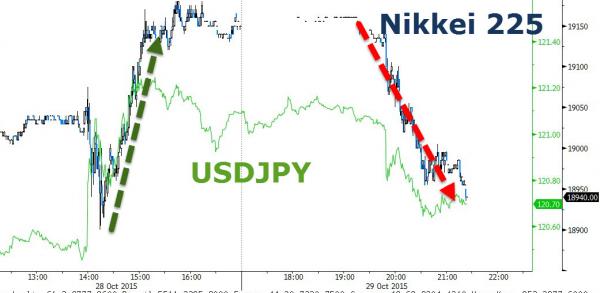 Good news is super bad news in Japan.
Charts: Bloomberg