Netflix stock showed a good dynamic over the last several years: the stock is almost doubled since November 2014. Today Netlix is up more than 3%. 
<!== INSTRUMENT %% %60% ==!>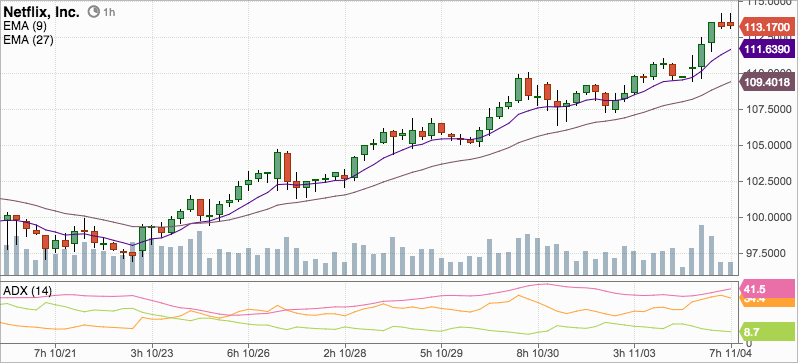 I do really like the Netflix products and their approach, but I have some concerns about the business.
First of all, I took a glance at the average revenue per each membership throughout the products and got the following results:
Domestic streaming: average revenue per membership grew up from $87 in 2013 to $91 in 2014. Moreover, the company increased its ARPA according to Q3 results: $69 as of September 2014 and $73 as of September 2015. So, the core business line will have around 5% growth in average revenue;
International streaming: average revenue dropped down from $64 as of September 2014 to $58 as of September 2015. However, we cannot rely just on foreign currency rates. The fact is that the company's ARPA for international streaming will decrease this year. Just to remind, international streaming is 28% of consolidated revenue;
Domestic DVD: ARPA is stable, $99 as of September 2014 and $100 as of September 2015.
The most important thing is that Netflix is increasing its operating expenses, sales and marketing expenses increased from 10% of total revenue to 12%, technology costs increased from 8.6% of total revenue to 9.5% of total revenue.
The stock price increased over the last year significantly, because the results of 2014 were really impressive and investors and analysts are waiting for the same growth rates this year. Probably domestic streaming will have the positive dynamic, however it is easily cancelled out by the dynamics of other business divisions. 
Another important moment, TEV/EBITDA multiple of Netflix is more than 125x. In order to compare, Facebook has around 43.1x, Amazon has 42.6x, Groupon has 42.4x. However, the TEV/Revenue multiple is around 7.2x which is comparable to the market. 
In order to summarize, I do not think that investors should buy the stock right now, but I don't see any threats to sell it out. If you have Netflix in your portfolio, hold it for a moment.