With many expecting Twitter to disappoint yet again after several quarters in which the company's stock had a step-down reaction to earnings, moments ago TWTR beat virtually all-non-GAAP estimates, from revenue, to EPS, to EBITDA:
TWITTER 2Q REV. $502.4M, EST. $481.9M
TWITTER INC 2Q ADJ. EPS 7C, EST. 4C
TWITTER 2Q ADJ. EBITDA $120M, EST. $103.3M
More importantly, everyone was focusing on user growth which on a headline basis was not bad...
TWITTER 2Q AVG. MAUS 316M INCL SMS FAST FOLLOWERS,VS 308M IN 1Q
However, just like on previous quarters, TWTR decided to use a gimmick when counting users, to wit:
"Average Monthly Active Users (MAUs) were 316 million for the second quarter, up 15% year-over-year, and compared to 308 million in the previous quarter. The vast majority of MAUs added in the quarter on a sequential basis came from SMS Fast Followers. Excluding SMS Fast Followers, MAUs were 304 million for the second quarter, up 12% year-over-year, and compared to 302 million in the previous quarter."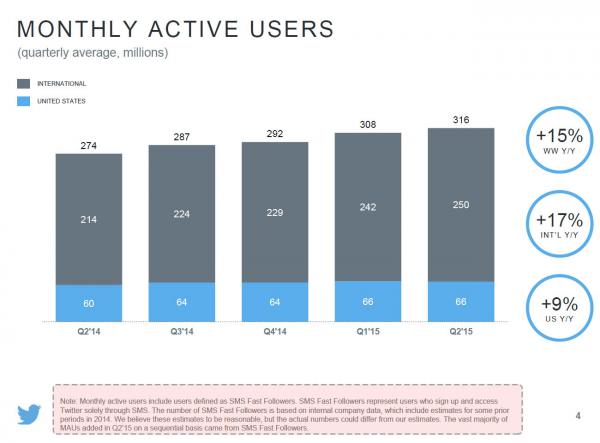 It took algos a few minutes to digest this fact, and as a result what was initially a solid 10% spike after hours, fizzled almost entirely, and as of this moment the stock had cut its after hours gains notably.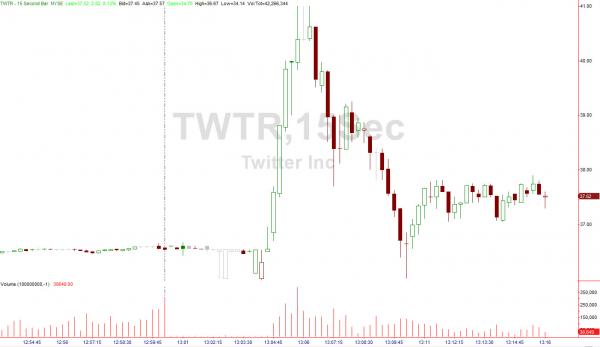 Going back to the quarter, the non-GAAP numbers were generally not bad as follows.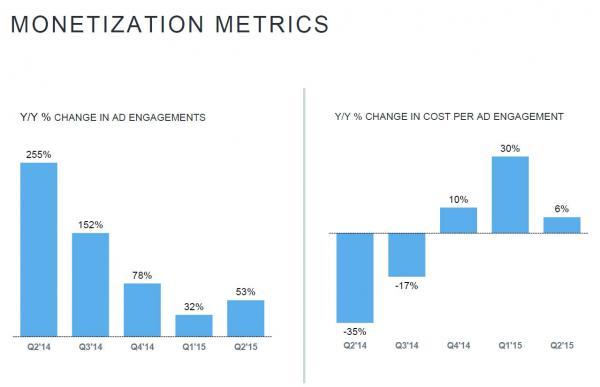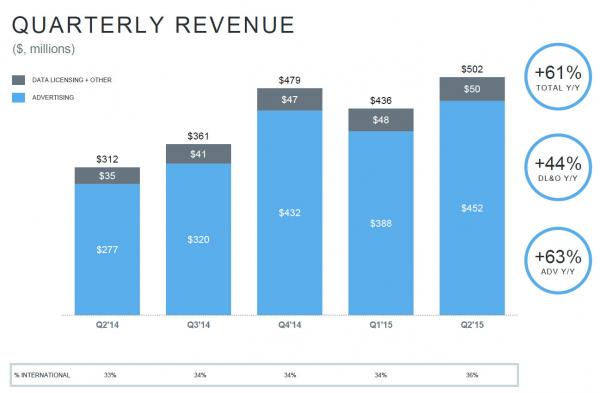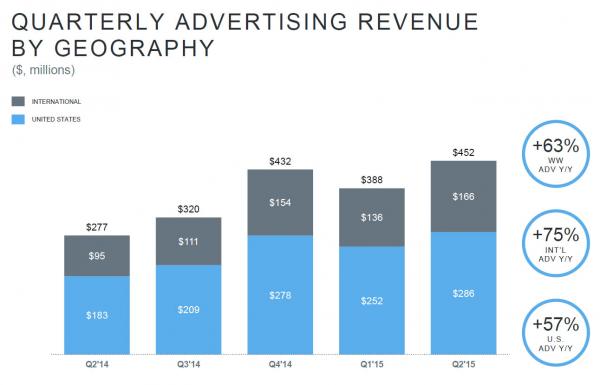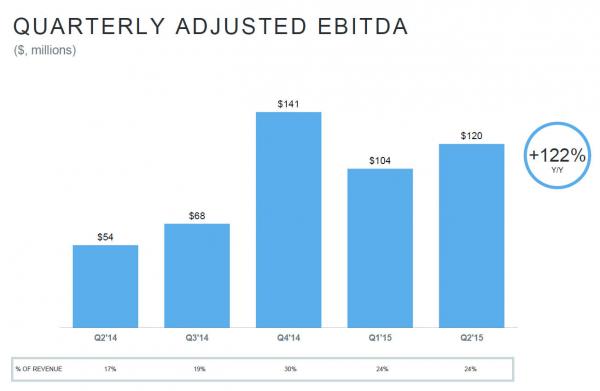 But are they good enough to justify a $25 billion market cap, especially when one remembers that virtually all the "profit" is in solidly in the non-GAAP arena.