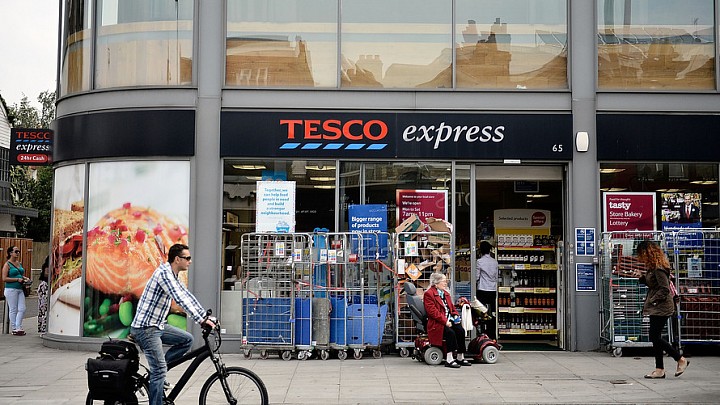 Tesco PLC is a great example of how you should be careful not to judge a company solely on the performance of its stock.
Tesco TSCO, -1.92 TSCDY, +0.35# reported another great quarter with a lot of "increases." For instance, total sales increased 4.3%, same stores increased 0.9%, store traffic increased (it has been increasing for many quarters now), employee morale increased, operating margin increased to 2.3% from 1.8%.
According to management, Tesco is on track to achieve a 3.5%-4% operating margin in 2019-2020. (We think that ultimately Tesco will be able to get to 4.5%-5% margins — at its peak in 2009 Tesco commanded a margin of 6.2%). The company's debt is down to 1.9 billion pounds from 3.7 billion pounds.