So who is the most powerful woman in the world now?
Janet Yellen writes a 100-page report and reiterates the fact that Biotech valuations are stretched and stocks rally incessantly for a year.
Hillary Clinton tweets this....
Price gouging like this in the specialty drug market is outrageous. Tomorrow I'll lay out a plan to take it on. -H https://t.co/9Z0Aw7aI6h

— Hillary Clinton (@HillaryClinton)

https://twitter.com/HillaryClinton/status/645974772275408896
And this happens?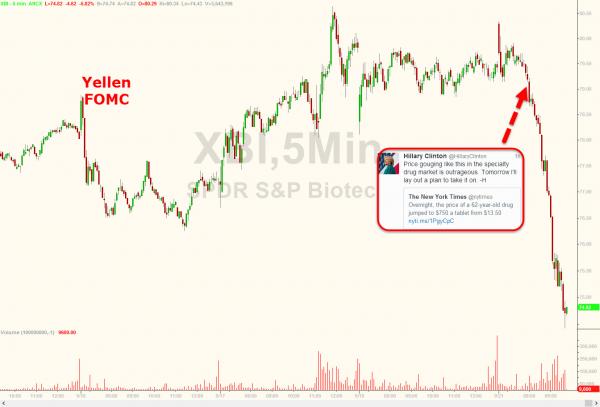 So much for the flight to safety bid for Biotechs!