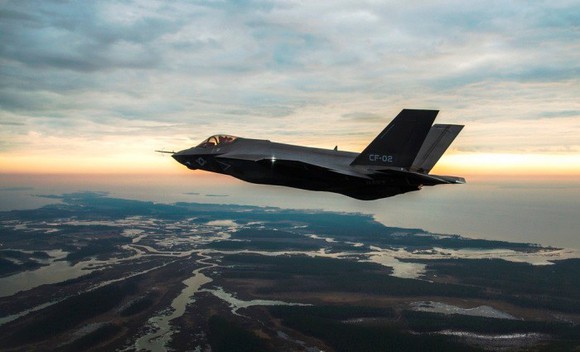 It's game time for Lockheed Martin's (NYSE:LMT) F-35 stealth fighter jet.
Earlier this month, the U.S. Air Force declared the 15 F-35A "Lightning II" aircraft of the 34th Fighter Squadron based at Hill Air Force Base, Utah, to have reached initial operational capability (IOC). The designation trails a similar Marine Corps assessment regarding its F-35B short-take-off-vertical landing variant aircraft one year ago and leads an expected Navy IOC for its F-35C carrier-variant fighters, expected in 2018.
The Air Force's IOC, however, is the one most important to Lockheed Martin -- for the simple reason that the Air Force plans to buy 1,763 F-35A variant aircraft -- more than twice as many as the 420 F-35B and -C variants that the Marine Corps plans to buy, and the Navy's 340 -Cs, combined. With IOC now established, the Air Force says its F-35As can now be dispatched to perform "basic" close-air support, air interdiction, and ground attack missions anywhere in the world.
In theory.
A work in progress
The practical picture looks a bit different. You see, the F-35 was designed to enter into operations as a sort of work in progress, and to receive upgrades in its capability over time. Thus, even the fighters of the 34th lack "3F" software upgrades that they will need in order "to launch certain types of weapons such as the Small Diameter Bomb," reports DefenseNews.com.
That upgrade is not expected to roll out until next year, and the Air Force does not plan to send the F-35 into combat until it does. Later, a subsequent upgrade dubbed 4F will not be complete until 2022 -- three years after Lockheed Martin expects to receive the go-ahead to begin full-rate production of the aircraft.
Despite these caveats, pilots who have flown the F-35 out of Hill AFB have reported that over the...
More