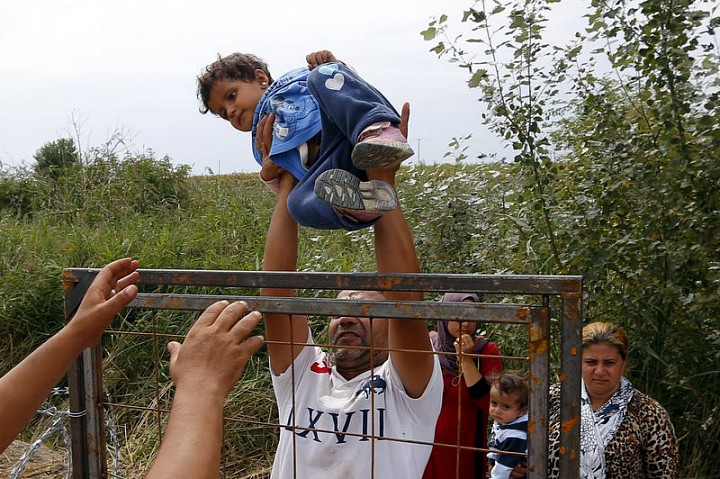 By Ahmed Elumami and Marton Dunai
TRIPOLI/BUDAPEST (Reuters) - Seven people died when a boat carrying migrants sank off Libya's coast on Sunday, the second such fatal accident at sea within days, while European leaders struggled to find a coherent policy on the refugee crisis.
The Italian coastguard said some 1,600 migrants had been rescued in the Mediterranean and brought to Italy over the weekend, showing the influx of people, mostly from Africa and the Middle East, remained strong. At least 2,500 migrants have died since January, most of them drowning in the Mediterranean.
"We had reports this morning that there are seven bodies of illegal migrants that sank off Khoms (east of Tripoli) ... but we don't have any details how many migrants were on board," said Mohamad al-Misrati, a spokesman for the Red Crescent in Tripoli.
On Thursday, a vessel packed with people hoping to make it to Italy sank off the Libyan town of Zuwara, killing up to 200 people.
Last week, the dangers faced by migrants on...
More