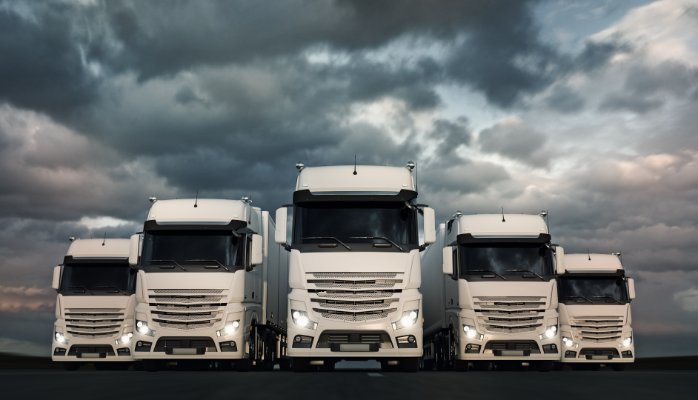 If you are following the tech headlines, you might be wondering why Verizon bought Yahoo for $4.84 billion. Well, Verizon's next maneuver to buy the GPS vehicle tracking firm, Fleetmatics Group PLC, for about $2.4 billion cash puts the picture into focus. The communications giant is pivoting, hard.
 The Why Behind the Wondering
It seems Verizon is keenly aware of the factors forcing their pivot. The combination of a saturated mobile market and a slowing down of their wireless business demands nuanced revenue streams to counteract the fall in traditional business. It's a shrewd move that many major brands are wielding against their disruptive and more agile competitors.
Also consider the impact of social upset with the smartphone industry. Nearly 90% of US adults now own a smartphone, and almost as many express dissatisfaction with regular update cycles as their new phones are beginning to look remarkably like past year's fashion. This is a subversive phenomenon. Even AT&T was affected and began to penetrate the telematics industry on the back of the "connected car."
In sum, it's clear that communications companies need to transform their business models to survive the wave of disruption from agile competitors and subversive consumer feedback.
The acquisition of Yahoo puts Verizon in the mobile advertising marketing industry, while Fleetmatics confers a ready-made software platform with GPS vehicle management and a broad range of services to help companies manage mobile workforces. It's a pivot into the wonderful world of Internet of Things.
We are excited to partner with Verizon in fulfilling the mission of becoming the largest mobile workforce management company in the world. – Fleetmatics CEO Jim Travers
After years of gathering data, businesses are only just beginning to realize the value hidden in their daily activities. Understanding the exact location of fleet operators, their mileage, and speed on mobile devices is proving invaluable to early adopters. Verizon patently recognizes this trend and plans to dominate an arm of it.
Verizon Reinvention and the Internet of Things
Many consumers perceive Verizon as a large, uninteresting telephone company. To succeed in changing their reputation and growing in appeal with B2B clients, a new strategy was desperately needed.
On the surface, the AOL and Yahoo acquisitions did very little to accomplish this goal. And yet, before belittling these brands from our Internet past, it's important to understand the competitive advantage gained by creating a massive communications network. By entering the world of telematics with a fleet and mobile workforce management solution, Verizon has reinvented its present assets and acquired new ones that position it near the forefront of an emerging technological revolution.
In this way Verizon is aiming toward the future. They are poised to create a simple, mobile platform for IoT devices, which is precisely what both consumers and businesses want. It's a powerful pivot if executed well.
In the coming months all eyes will be on Verizon to see if they can deliver their vision and back it up with a killer mobile advertising marketing campaign.
Do you think that Verizon no longer deserves the "boring" label? Or are these latest acquisitions, just another case of too-little-too-late?
Let me know your thoughts by commenting below.