Cable was bullish last week, rallying from 1.5163 to 1.5475 before stalling. This week, the market is likely to be tentative ahead of Thursday's highly anticipated Fed decision. Will the FOMC or will it not raise rates?

GBP/USD 1H Chart 9/14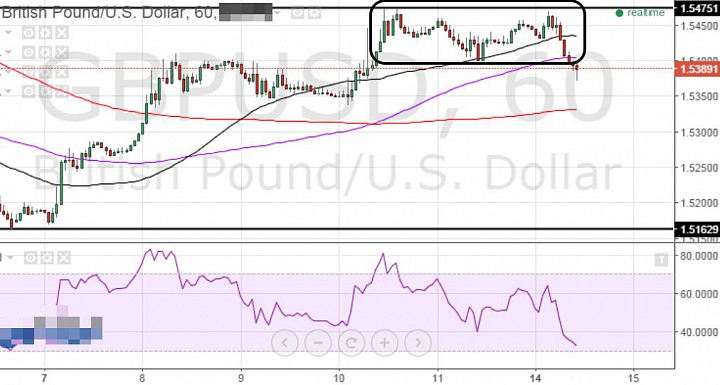 (click to enlarge) 

The USD has recently been sliding, which shows that the market has its doubts that the FOMC will raise rates. I also feel that wage growth for example has not been up to where the FOMC want to see before a rate hike. The double top in GBP/USD however suggests that the market does not want to totally discount a possible rate hike. 

I believe the 1.53-1.5350 area is a good neutral area that incorporates the rally in GBP/USD last week, and the caution of a possible rate hike this week (which would likely give the USD strength across the board). If GBP/USD falls below 1.53 after Thursday's Fed decision and statement, we are likely going to see GBP/USD in at least a short-term downtrend towards 1.50, especially if there is a rate hike. 

If GBP/USD holds above 1.5350 after the FOMC statement, we are likely going to see GBP/USD attempt to re-test its key resistance levels, first around 1.58-1.5815, then around the 1.5930 high on the year.