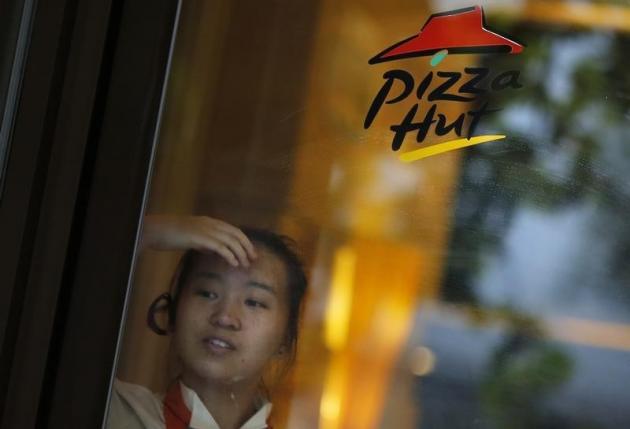 Yum Brands Inc's disappointing results from restaurants in China including KFC and Pizza Hut add new pressure on Chief Executive Greg Creed to make swift changes to the business that is its main driver of sales and profit, analysts said Wednesday.
Shares in Yum sank as much as 19.3 percent on Wednesday, after the company shocked investors by cutting its forecasts due to weakness in China. While China's economy is cooling, Yum management also blamed internal missteps at its upscale Pizza Hut Casual Dining chain.
The results come as hedge fund Corvex Management is urging Yum to spin off its 6,900-restaurant China business and prompted new calls for Creed to adopt a fresh strategy. Corvex did not respond to a request for comment.
"The stock is saying people are giving up on Yum. It will not change until management changes its strategy," said Hedgeye Risk Management analyst Howard Penney. At least six brokerages cut their stock price targets on Yum...
More