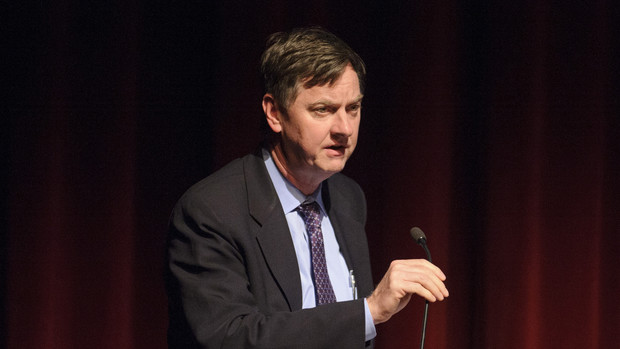 Photographer: Price Chambers/Bloomberg
Charles Evans, president of the Federal Reserve Bank of Chicago.
Three Federal Reserve presidents are calling for patience as the central bank weighs when to raise interest rates above zero, arguing moving prematurely poses a greater risk to the economy than waiting too long.
"We should be exceptionally patient in adjusting the stance of U.S. monetary policy —- even to the point of allowing a modest overshooting of our inflation target to appropriately balance the risks to our policy objectives," Charles Evans, president of the Chicago Fed, said yesterday in Washington.
Evans joined the New York Fed's William C. Dudley and Narayana Kocherlakota of Minneapolis in warning the Fed shouldn't make a change before being sure the economy can withstand higher borrowing costs. Both Dudley and Evans raised concerns about too-low inflation and made references to 1937, the year a tightening of monetary policy helped puncture a weak recovery from the Great Depression.
The fresh case for continued monetary accommodation pushed back against arguments put forward recently by other Fed officials, including St. Louis President James Bullard and Dallas chief Richard Fisher, to consider a rate increase early in 2015.
Projections released Sept. 17 show that most Fed officials foresee an interest-rate increase some time next year. The central bank has kept its benchmark rate near zero since December 2008.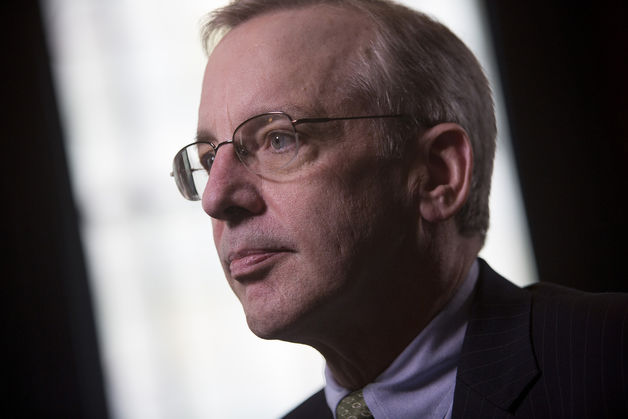 The debate plays out as Fed officials consider whether to drop their pledge to keep the rate low for a "considerable time." Members from both sides of the argument over when to raise rates say they would like to remove the phrase and link the timing of a rate increase to incoming economic data.
Slower Progress
Recent reports show progress toward the Fed's goals of full employment and price stability has slowed.
Payroll growth in August cooled to 142,000 from 212,000 the month before. Prices as measured by Fed's preferred gauge, the personal consumption expenditures index, rose 1.6 percent from a year earlier in July, compared with a gain of 1.7 percent in May. Inflation has been below the Fed's 2 percent goal for more than two years.
"Right now with inflation running below 2 percent, we really need the economy to run a little hot for at least some period of time to actually push inflation back up to our objective," Dudley said Sept. 22 at the Bloomberg Markets Most Influential Summit in New York.
Slow growth outside the U.S., falling energy costs and a strengthening dollar, which lowers the costs of imports, have helped limit inflation. Dudley and Evans both said a stronger dollar could weigh on prices.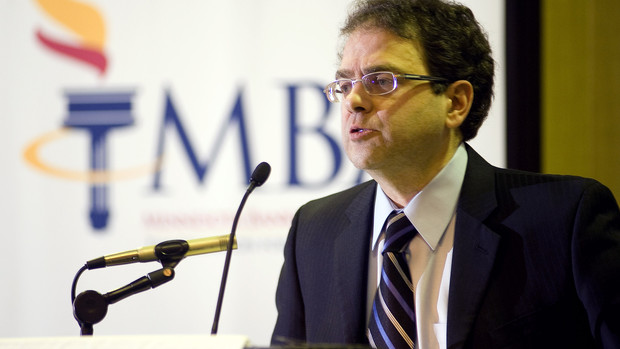 Credibility Costs
"Inflation is low -- they don't want to be stuck in a low inflation environment," said Michael Hanson, U.S. senior economist at Bank of America Merrill Lynch in New York. "They very much want to avoid a situation where they reverse course," and are forced to lower rates again after raising them, he said. "There are big credibility costs from that."
Kocherlakota, speaking Sept. 23 in Marquette, Michigan, said he expects inflation to remain below the Fed's 2 percent target for the next four years.
"Are we going to make the move at the right time to make sure inflation isn't going to get too high? Or are we going to raise rates too quickly, which I would submit is the more relevant question at this time," Kocherlakota said.
The Fed presidents who spoke this week "are making very strong intellectual arguments in favor of patience," said Laura Rosner, U.S. economist at BNP Paribas in New York.
"The question is, where does Janet Yellen stand on this?" Rosner added, referring to the Fed chair. "Is this just Evans and Kocherlakota campaigning or does this reflect the driving block of policy?"