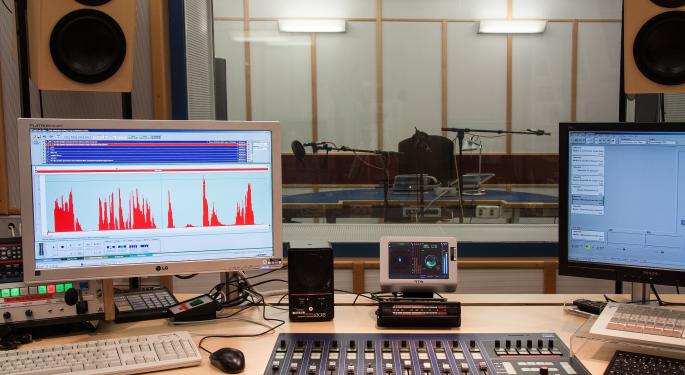 Benzinga recently had the chance to talk with independent analyst and 20-year market veteran Martin Pyykkonen about the swirl of recent M&A rumors surrounding Level 3 Communications, Inc. LVLT 0.27%, Yahoo! Inc. YHOO 0.08% and Twitter Inc TWTR 0.86%. Here's a rundown of his take on the three potential buyout targets.
Level 3
"I think Level 3 has done a pretty good job," Pyykkonen told Benzinga. "I mean, they were basically a dead company a few years ago. They've reinvented themselves and I think refocused pretty well and obviously fiber plants from the infrastructure side and the enterprise account base have been the two things that have been driving the better story, and I think from everything I can tell convinces the Street pretty well."
In terms of a buyout, Pyykkonen told Benzinga that he doesn't see Alphabet Inc GOOG 0.15% GOOGL 0.06% paying a premium for Level 3 when the stock is trading at all-time highs, but Comcast Corporation CMCSA 0.38% might.
"I think, you know, Comcast might just because that's kind of right in their bread and butter of what they need to be doing," he said.
Related Link: Potential Comcast Bid For Level 3 Could Be In $72-$80 Per Share Range
When Benzinga asked about Twitter, Pyykkonen said a lot of the company's damage has been self-inflicted.
"If you want to use a football analogy, it's like they keep getting the ball on offensive and keep fumbling," he said of Twitter.
"I don't know which of them would be the most likely buyer [...] but a traditional media company, I'm a little surprised one of them hasn't stepped up with Twitter being off so much. This is a valuable property."
Yahoo
Finally, Pyykkonen told Benzinga that he's not a fan of Yahoo and neither, apparently, are any of the company's rumored buyers.
"I've been very negative on Yahoo in terms of the core business just frankly eroding, and I don't know why anybody would want to buy it at any premium. You've seen the sort of speculated numbers and a lack of anybody really stepping to the table supporting that," he concluded.
Did you like this article? Could it have been improved? Please email feedback@benzinga.com to let us know!
Disclosure: The author holds no position in the stocks mentioned.
© 2016 Benzinga.com. Benzinga does not provide investment advice. All rights reserved.