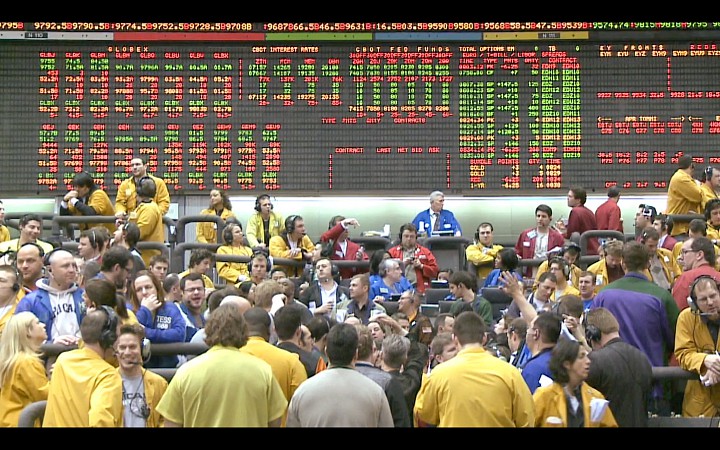 TODAY'S ECONOMIC CALENDAR
7:00  MBA Mortgage Applications -- Reported -9.2% versus +10.3% prior
10:30  EIA Petroleum Inventories
2:00  FOMC Announcement
2:00  FOMC Forecast
2:30  Yellen Press Conference
NEWSPAPERS/WEBSITES
Amazon (AMZN) is scheduled to announce "one of its biggest, riskiest new products ever: A smartphone": Business Insider
Japan's exports fell 2.7% year-over-year in May, which was worse than the 1.3% decline expected by economists. This was the first decline in 15 months: Bloomberg
Prices for new homes fell in 35 of 70 Chinese cities. This comes amid slowing growth and elevated concerns about the health of China's financial markets: Bloomberg
T-Mobile (TMUS) makes contingency plans should Sprint (S) merger fail: NY Post
AT&T (T) CEO says regulators unlikely to approve Sprint (S)-T-Mobile (TMUS) deal: Re/code
Oracle (ORCL) near deal to acquire MICROS (MCRS) for over $5B: Bloomberg
GE (GE) may sell train signal unit as part of sweetened offer to Alstom (ALSMY): WSJ
FedEx (FDX) informs DOJ, SEC about Kenya bribery allegations: WSJ
SolarCity (SCTY) planning to build solar panel plant in New York state: FT
Appaloosa, bondholders set to sue Caesars (CZR): NY Post
Bristol-Myers (BMY) wins ruling in Pennsylvania drug-pricing dispute: Bloomberg
COMPANY NEWS
BP (BP) and Exxon (XOM) carries out major evacuation from Iraq, according to oil official
JPMorgan Chase (JPM) ranked number one in revenue during the first quarter at $5.9 billion, according to a survey done by industry analytics firm Coalition. Goldman Sachs, Deutsche Bank, Bank of America Merrill Lynch, and Citi all tied for second place.
General Motors (GM) CEO heads to Capitol Hill again. Mary Barra will get grilled by Congress today over the handling of safety concerns, which have led to the recall of over 20 million autos since the beginning of the year
FedEx (FDX) reported fiscal fourth quarter profit of $2.46 per share, beating estimates by 10 cents, with revenue also beating consensus. The company said fiscal 2014 was a good year and that it expects 2015 to be even better.
Target (TGT) sold $2 billion in bonds at higher than average yields, with the retailer planning to use the proceeds to buy back as much as $1 billion in debt.
Adobe Systems (ADBE) reported fiscal second quarter profit of 37 cents per share, excluding certain items, seven cents above estimates.  Adobe sees adding 1 million net new Creative Cloud subscriptions in second half.
Apple's (AAPL) online store was closed for a bit this morning and it has updated the iMac line. It's offering a low-cost, low-power iMac for $1,099.
Endocyte (ECYT) announced that Merck (MRK) will no longer pursue development of Vintafolide
Flexion Therapeutics (FLXN) announced positive topline results from its Phase 2a pharmacokinetic trial
Pfizer (PFE), Cellectis entered into a global strategic cancer immunotherapy collaboration
SunEdison (SUNE) will partner with Riverstone Holdings in Silver Ridge Power JV
CB&I (CBI) noted unusual trading volume in its common stock related to the issuance of a report by a short seller recommending that stockholders sell CB&I stock. CB&I has reviewed the report and strongly disagrees with its assumptions and conclusions
Shanda Games (GAME) said no timetable set for evaluation of the proposed transaction or any other alternative transaction
Google's (GOOG) YouTube confirmed it would launch a new subscription music service, with the launch coming within a few months.