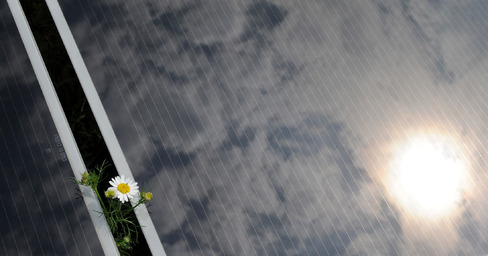 Seen prices for solar panels lately? Sure, they've plunged two-thirds in the past five years, but the rate of decline has leveled off -- in the past 18 months they're down just 5.1 percent.
That's why solar companies are looking at Enphase Energy Inc. and SolarEdge Technologies Inc. to help them wring more costs out of the electronic gadgetry that drives rooftop power systems.
Enphase and SolarEdge are the two biggest suppliers of inverters for U.S. rooftop systems -- a critical yet unheralded component. They're generally seen as the brains of a system and account for as much as a third of the total cost. The two companies are locked in a technology battle, offering competing approaches and racing to lower prices. They'll both report results this week, and the numbers will help crown a winner.
"The weakest link in a solar system is the inverter, and it's a big part of the cost," said Jigar Shah, a clean-energy investor and consultant. "Anyone who can offer a smart panel at a lower price is going to win market share."
Converting Current
An inverter is essentially a box full of magnets and wires that converts the direct current electricity that flows from solar panels into the alternating current that's sent across the grid. As demand for clean power booms, and especially demand for residential solar, the inverter market is on track to increase 15 percent to $7.3 billion this year, and another 9 percent in 2016 to $8 billion, according to GTM Research.
The company to watch is SolarEdge, which is expected to become the top inverter supplier for U.S. rooftops this year, surpassing incumbent Enphase, according to GTM. The Herziliya Pituach, Israel-based company's growth stems from a design that the company says makes it cheaper...
More