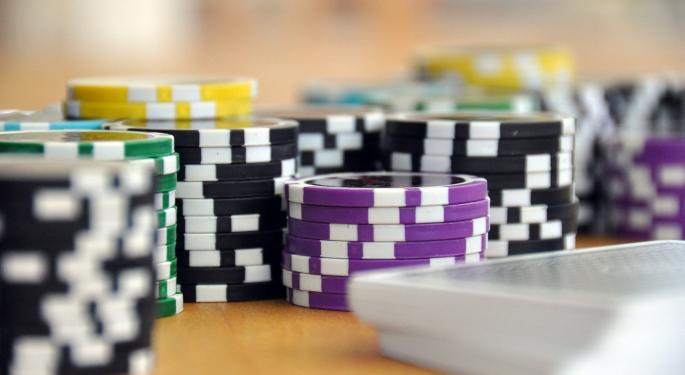 Shares of Caesars Entertainment Corp CZR 16.27% were down as much as 20 percent early Monday after a court ruling leaves the company exposed to $11 billion in legal claims. On Friday, a U.S. judge ruled that Caesars Entertainment Operating Corp (CEOC) con no longer protect parent company Caesars Entertainment Corp from lawsuits concerning CEOC bond debt issued prior to its Chapter 11 bankruptcy in January 2015.
The current injunction on the lawsuits expired on Monday, leaving Caesars Entertainment Corp and its shareholders at risk. Company management has said that the lawsuits would put the $923 million company at risk of bankruptcy, sending shares plummeting.
Related Link: Macau Beats Expectations In July, But Still Logs 26th Consecutive Revenue Decline
Caesars and private equity backers Apollo Global Management LLC APO 0.16% and TPG Capital have denied any wrongdoing in the handling of properties like the LINQ Hotel & Casino in Las Vegas prior to the CEOC bankruptcy. CEOC bondholders now want to force Caesars Entertainment Corp to make good on $11 billion in CEOC debt.
One critical lawsuit ruling could come as soon as Tuesday when Manhattan federal Judge Jed Rakoff decides whether or not CEOC guarantees should be reinstated. Caesars is expected to file an emergency appeal on Monday to delay that decision.
© 2016 Benzinga.com. Benzinga does not provide investment advice. All rights reserved.