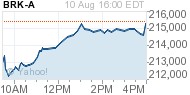 PITTSBURGH (AP) -- The Kraft Heinz Co. on Monday reported results for the March-June period for the two companies that combined in July, Kraft and Heinz.
Kraft had second-quarter profit of $551 million, or 92 cents per share. Revenue fell 4.9 percent to $4.52 billion.
Heinz' sales declined 4.1 percent to...
More