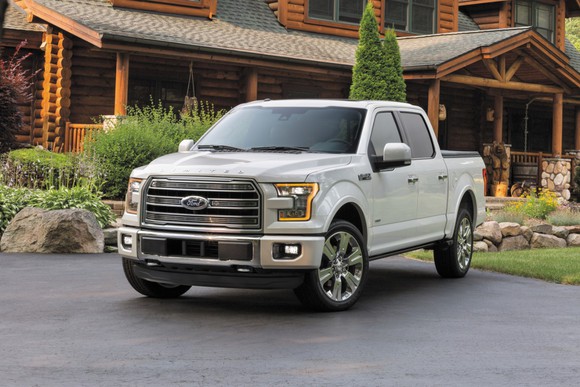 General Motors (NYSE:GM) went after old rival Ford (NYSE:F) and its crown jewel F-150 pickup in a big way last month. In a tough series of ads, GM argued that the aluminum body panels on Ford's F-150 pickup won't hold up like the steel panels used on the F-150's archrival, GM's full-size Chevrolet Silverado pickup.
The result? Sure enough, the Silverado gained market share in June. But here's the surprise: So did Ford's trucks.
GM took a tough shot at Ford's new F-150

First, let's take a look at the GM ad campaign attacking Ford. As you'll see, the gloves are off.
As my Foolish colleague Daniel Miller noted last month, this three-minute spot is running in about 2,400 movie theaters around the country. GM has been running shorter versions of this ad in a slew of spots across NASCAR, MLB, NHL, and other sports programming. In key pickup markets like Texas, GM is also backing up the TV spots with a print-ad campaign.
So how did this June blitz work out for GM's Chevy Silverado? Results were mixed: While overall Silverado sales fell 3.7% in June versus June of last year, the Silverado's share of the U.S. full-size pickup market rose from 25.1% in May to 26.7% in June, according to figures compiled by Automotive News.
But Ford's F-Series line also gained market share. The F-Series, which includes the F-150 and its Super Duty siblings, took 38.1% of the market in June, up from 37.5% in May.
Who won? It depends on who you ask
It's probably easier to say who lost: While sales of Fiat Chrysler Automobiles' (a>
More