Royce Smaller-Companies Growth: Seeking Emerging Industry Leaders by The Royce Funds
Instead of betting on speculative or unsustainable growth, Portfolio Manager Chip Skinner looks for industry leaders being driven by a new product or technology that can potentially compound annually at 15% or higher. He and CEO Chuck Royce talk about the kind of emerging industries and attractive themes that Chip is looking at in Smaller-Companies Growth's portfolio.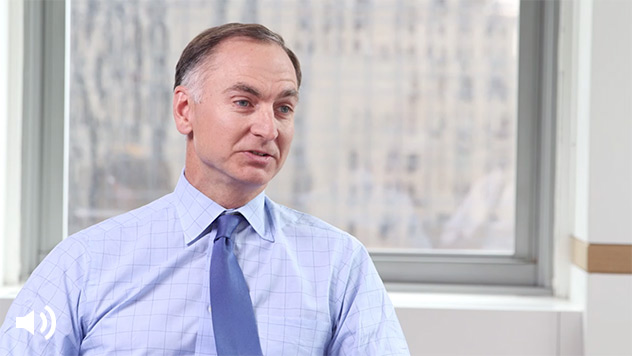 Royce Smaller-Companies Growth Fund [RVPHX]
Average Annual Total Returns as of Quarter-End 6/30/15 (%)
QTR*
YTD*
1 YR
3 YR
5 YR
10 YR
SINCE INCEPT.
DATE
Smaller-Companies Growth
4.05
9.05
8.92
17.84
14.20
8.85
12.57
06/14/01
Russell 2000
0.42
4.75
6.49
17.81
17.08
8.40
8.26
N/A
Annual Operating Expenses: Gross 1.34% Net 1.25%
* Not Annualized
Important Performance and Expense Information
All performance information reflects past performance, is presented on a total return basis, reflects the reinvestment of distributions, and does not reflect the deduction of taxes that a shareholder would pay on fund distributions or the redemption of fund shares. Past performance is no guarantee of future results. Investment return and principal value of an investment will fluctuate, so that shares may be worth more or less than their original cost when redeemed. Shares redeemed within 30 days of purchase may be subject to a 1% redemption fee, payable to the Fund, which is not reflected in the performance shown above; if it were, performance would be lower. Current month-end performance may be higher or lower than performance quoted and may be obtained here. Gross operating expenses reflect the Fund's gross total annual operating expenses and include management fees 12-b1 distribution and service fees acquired fund fees and expenses and other expenses. All expenses are information is as of the Fund's most current prospectus. Royce and Associates has contractually agreed to waive fees and/or reimburse operating expenses to the extent necessary to maintain the Funds net annual operating expenses (exceeding brokerage commission, taxes, interest, litigation expenses and acquired fund fees and expenses and other expenses not borne in the ordinary course of business) at or below 1.24% through April 30, 2016. Acquired fund fees and expenses reflect the estimated amount of the fees and expenses incurred indirectly by the Fund through its investment...
More