Copper prices have been on a tear, surging around 7% in July amid concerns about China's new scrap import ban.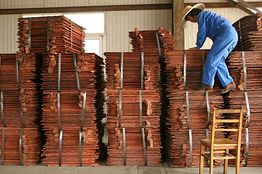 The base metal has also been lifted by the weaker U.S dollar and solid demand from China, but French bank Natixis is concerned the rally has mainly been driven by speculation - net long positions are at the highest since April - and that could lead to a correction. Here's the bank's take on what's happening.
The hike in prices have stemmed from the belief that demand in refined copper will increase in order to replace the loss from scrap and lead to a further tightening of a copper market that is expect to be in deficit near to...
More