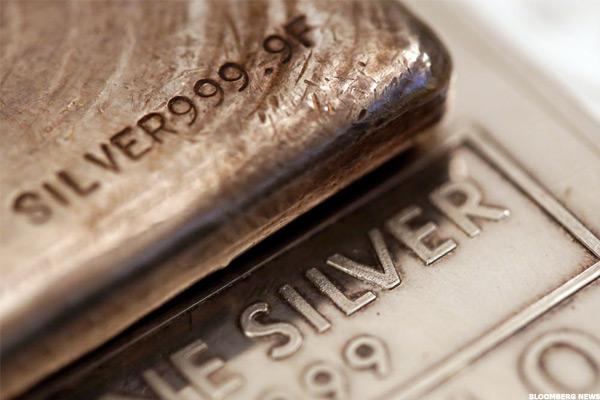 NEW YORK (TheStreet) -- Shares of First Majestic Silver (AG) are spiking 6.88% to $16.47 late Wednesday morning as silver prices rebound.
For September delivery, silver is gaining 0.86% to $20.35 per ounce on the COMEX this morning.
The metal is advancing today as a rally in stocks pauses, MarketWatch reports.
Silver traded as high as $20.595 per ounce in yesterday's trading session and was lifted in part by its use as an industrial commodity.
Additionally, the dollar is weaker today. Precious metals such as silver and gold are more expensive to foreign currency holders when the...
More