THE IRRITATED AMERICAN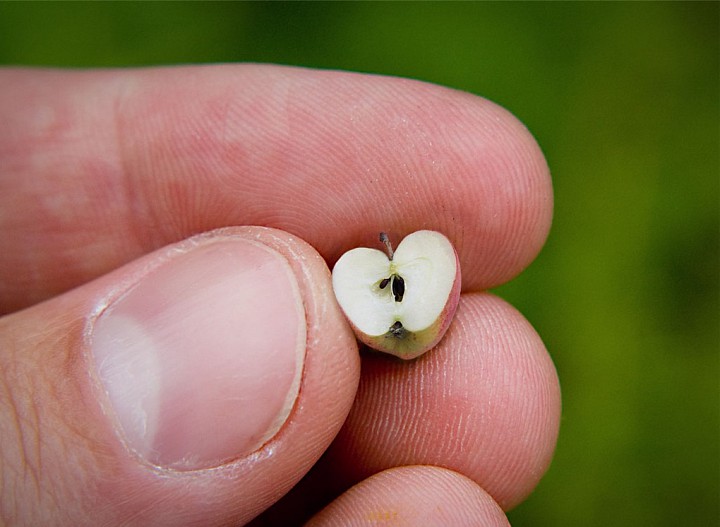 Not the biggest apple in the world right now, it seems. (IMAGE CREDIT: worth1000.com)
As I wrote earlier in the week, New York State is once again set to begin publicly polishing its title of City Di Tutti Cities by, if all goes according to plan, turning itself into the state that has the highest minimum wage out of all fifty in the union. The state would zip by current leader Washington on the wage highway, jumping out from the current $8.75 all the way to $10.50. Washington is currently at $9.47. 
New York City, owing to the obvious set of unique economic factors that make life in this city far more expensive versus the rest of the state, will get an extra bump and jump up an additional dollar to $11.50 an hour.
We've reported all of this, of course.
This doesn't tell the full story, however. This all sounds wondrously impressive when one measures state wages to state wages .  .  . but when one looks at what other major cities across the nation are doing to address the huge wage disparity between employment levels, the city of New York looks like it's not even close to leading the nation by example. 
San Francisco will take a bump up to $12.25 this May. It will go up to $15 by 2018. Seattle, hub of the state we have so proudly "trumped" on the state by state wage list, goes to $11 an hour this April, and then to $15 an hour by 2017. Chicago bumps to $13 an hour by 2019. DC hits $11.50 by next year. 
So based on what is actually going on currently across the nation, New York and it's flagship city look a lot less impressive in the effort to boost wages and make life survivable for everyone. If other states with less expensive goods and services--NYC is absolutely the most expensive city in which to live in this country, NOT Washington DC as was making the rounds of the web in the last quarter of 2014--can manage to find the revenue to make these necessary adjustments happen, the Big Apple surely could .  .  .   if it truly wanted to. If it had the political will to do it. Every individual, regardless of luck or education or mental ability, deserves to live without threat of eviction or temptation to the easy money of criminal activity.
I don't know that I agree with Juan Gonzalez of the NY Daily News that the plan currently proposed by Cuomo is necessarily an "insult," but it surely doesn't go far enough when measured against what other major metropolises in the country are doing at this  very moment to address the situation. 
Of course, not all voices--especially those on the more conservative side of the small businessman--are for Cuomo's wage plan. Nevr mind too little of an increase--they think it's too much. 
And they're not entirely cuckoo, if one looks at the situation from all sides. They acknowledge that if this money is taken without recompense from the pockets of small businessmen, there could be an unfortunate byproduct of suddenly teetering businesses. When these plans take effect the state and the federal government must take steps to insure that some of those small and newer businesses operating on the thinner side of profitability and liquidity are taken care of to insure that, for example, the blue collar-level income of individual storefront retail owners .  .  . newsstands, delis, small individual pharmacies .  .  . are not thrown into a tough situation.
Preston Clive
1/23/2015***