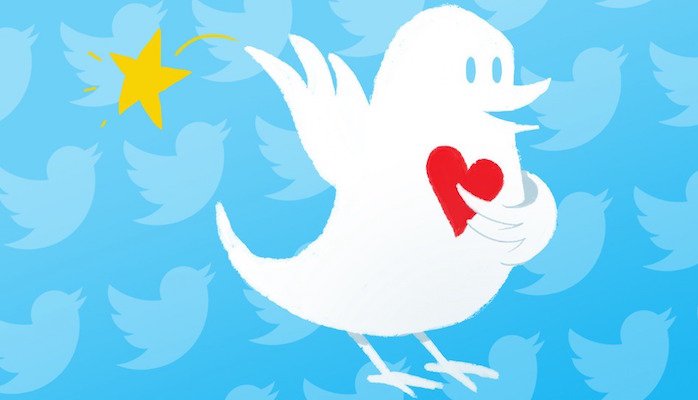 Twitter is starting to act like that out of touch uncle desperately trying to be down with the kids at a wedding reception.
Twitter recently decided to
https://blog.twitter.com/2015/hearts-on-twitter
'hearts' and 'likes' onto their social media platform at the expense of their old stalwarts 'stars' and 'favorites'. I'm sure it sounded like a good idea in the brainstorming session over at Twitter, and the fairly innocuous change was apparently loved by their test audiences, but it seems that the jury is still out for the rest of the Twitter community who have not been so welcoming of the changes.
The humble favorite icon had a variety of uses such as a simple like, offering kudos to the tweeter, acknowledging the communication or even using as a read-it-later style bookmarking tool. However, this tiny change has now taken them down a social media cul-de-sac of sorts where it's a case of like or do not like with nothing in between. The days of bookmarking a disturbing news article to digest when you get home have been replaced by a heads up to your followers that you love the harrowing story despite running the risk of appearing as some sort of sociopath.
Users also took advantage of Twitter's new poll feature to make their feelings known about the new changes. I am probably guilty of over analyzing this here but a virtual high-five through the medium of pushing the like button can appear exaggerated or even misunderstood by clicking a big red #heart icon.

What makes Twitter appealing to its users is what differentiates it from every other social network. A business or even a personality stands out from the crowd by showcasing its own unique selling point or genuine self-image and trying to be like everyone else just leaves a beige world where everything is the same and nobody wants that.
Attempting to be a little more like Facebook or Instagram and flooding timelines with a 'promoted ad' just adds more junk to the time stealing pile of sameness. Whether it is Coke or Pepsi, Burger King or McDonalds, it all amounts to the illusion of choice and the diversity that we all crave.
Digital natives are now passionate about building their own niche communities and encouraging the collaboration of great ideas to lead the way forward. This tiny change by Twitter actually reveals much about its own mis-direction suggesting that there might be an absence of ideas and uniqueness that had made them attractive to users in the first place.
The moment you turn your product into Instagram you have not only lost your identity but have also positioned yourself as a follower rather than a leader, and why would any successful business want to promote this ethos?
Sure there is a Google Chrome extension that will revert the #heart and like labels back to a star symbol and favorites, but you are only fooling yourself as your followers will still think that you are happily marking disturbing news stories under "Loved".
The worst kept secret on the Internet is that Twitter is struggling to grow its user base as new signups begin to stagnate. Turning their product into a social media identikit is making them look as if they are trying too hard to fit in and look equally cool.
However, recent reports do not tell the entire story and Twitter may actually have something very positive to be happy about. The incredibly successful launch of Periscope earlier this year illustrates how a change of direction into live video streaming could be the answer to their well-publicized problems.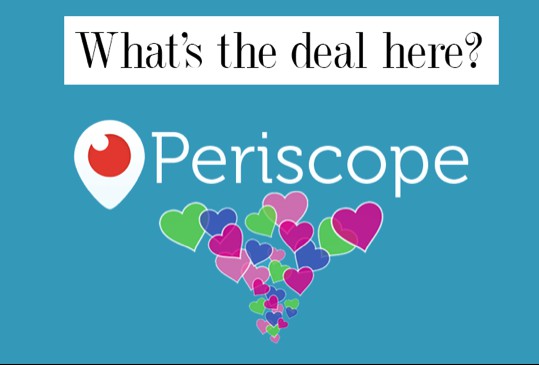 As users increasingly search for an authentic voice to tune into, it should be of no surprise why broadcasting your life from a mobile device and being viewed across the world on an increasing number of platforms such as Apple TV is capturing everyone's attention.
The added bonus of Twitter followers receiving a notification when friends begin broadcasting on Periscope allowing multiple user engagement via comments, questions or pesky #heart icons illustrates how Twitter might actually be leading the way after all.
After only four months, Periscope generated 10 million accounts that have broadcast 40 years' worth of genuine, authentic and unedited video every day. While the critics poke holes in Twitter's future strategy and growth plans, there is a strong argument to suggest that Periscope that proudly uses hearts for engagement is actually doing very well and helping Twitter evolve into something much bigger than many currently realize.
Do you think that Twitter has become a follower or does it remain a leader? (NYSE: TWTR)
This article was posted on Retire.ly with permission from Anurag