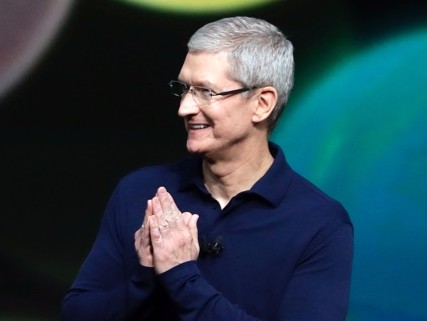 Apple won't say what the exact number is, but Google pays a substantial amount of money to remain the default search engine on iPhones and iPads.
A new analysis from Bernstein analyst Toni Sacconaghi estimates that Google may be paying Apple upward of $3 billion a year.
Based on that estimate, Google may account for 5% of Apple's total operating profit this year and up to 25% of total operating-profit growth recently, according to the Bernstein research.
The only hard number we know is that Google paid Apple $1 billion in 2014. That $1 billion, specified in court documents, was paid as part of Google's agreement to pay Apple a percentage of the money Google earns from iPhone and iPad users. The percentage is unclear, but Bernstein cited media reports putting the agreed-upon percentage at 34% "at one point."
Apple has recently been drawing investor focus to its Services line item, which could amount to as much as 13% of Apple's total revenue this year. When Apple executives talk about Services, they like to focus on the fee Apple collects from software sold on the App Store or the...
More