Apple caught a lot of heat for its decision to edit a woman's face on stage during the company's fall event on Wednesday.
To show off its new iPad Pro, Apple invited an exec from Adobe (ADBE) to demonstrate how precise photo editing can be on the tablet.
The exec, Eric Snowden, put up an image of a woman's face. He then said he was unhappy with her neutral expression, and turned the corners of her lip up into a smile.
Twitter erupted with angry and snarky responses from event attendees and livestream viewers. They blasted the two companies for being sexist and lazy.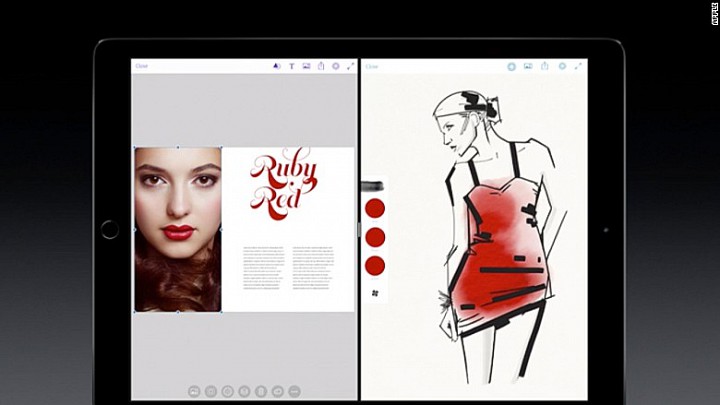 "Did he really just force-Photoshop a woman to smile more at this Apple event? THAT was the best example of image editing...?" a user name Emily Combs
https://twitter.com/emily__combs/status/641670134038429696
. "Oh thank god we've made the men of Apple feel more comfortable with her facial expression. PHEWWW."
People were also particularly ticked off because the demo was the first time a woman appeared on stage during the nearly two-and-a-half hour live presentation.
http://money.cnn.com/2015/09/09/technology/apple-photoshop-w...