Crude oil oprices have spiked higher after The FT reports:
*OPEC MEMBERS MAY HOLD EMERGENCY MEETING ON CRUDE SLIDE: FT
*FT CITES NIGERIA OIL MINISTER ON POSSIBLE OPEC MEETING
This would entirely contradict Saudi Arabia's previous statements and, we suspect, means this was more a hope than a statement as the Nigerian Naira collapses...
The market's reaction suggest doubt...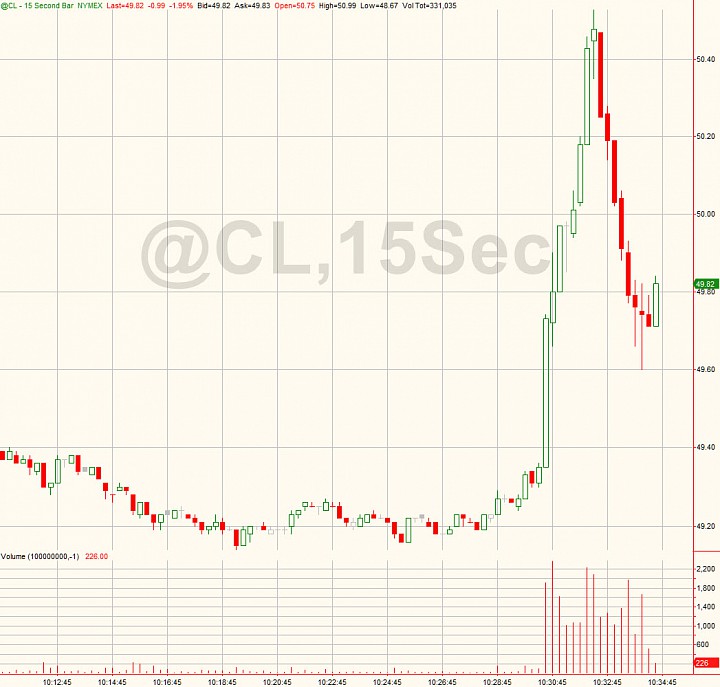 Members of Opec have discussed holding an emergency meeting if crude continues to slide, according to Nigeria's oil minister, in a sign of their growing alarm over the impact of a lower oil price on their economies.

 

The comments by Diezani Alison-Madueke come three months after the cartel's decision to hold production at 30m barrels a day, even as the oil price has plunged since mid-June.

 

...

 

"Almost all Opec countries, except perhaps the Arab bloc, are very uncomfortable," said Ms Alison-Madueke, who as president of Opec is responsible for liaising with member countries and the producer group's secretary-general in the event of an emergency meeting.

 

If the price "slips any further it is highly likely that I will have to call an extraordinary meeting of Opec in the next six weeks or so", she said in an interview with the Financial Times. "We're already talking with member countries."

 

...

 

Although the price has since recovered to around $60, Ms Alison-Madueke said she was not convinced a floor had been reached.

 

"It is hoped that [the price] will stabilise at no less than $60, but we cannot be sure," she said.
*  *  *
This, unfortunately has all the indications of a "Nigerian scam"-esque move by a desperate nation as the Naira broke above 205 earlier today:
Nigeria's oil minister says OPEC needs better relationships with other large producers, including the US and Russia, "to remain strongly relevant"
*  *  *
It seems the market is not as excited about this 'spoof' as various talking heads are...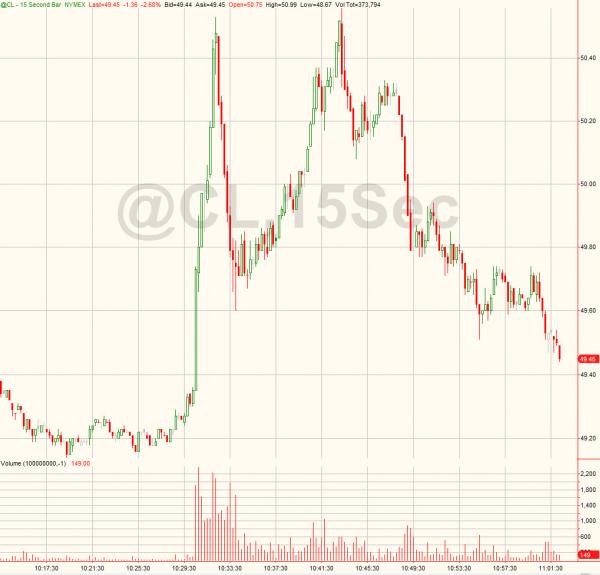 Of course the short squeeze that it created has not roundtripped...