Looking for more expert commentary and daily trading ideas on GPRO? Find out how you can use this deal to get started on our Benzinga Professional new and data platform today.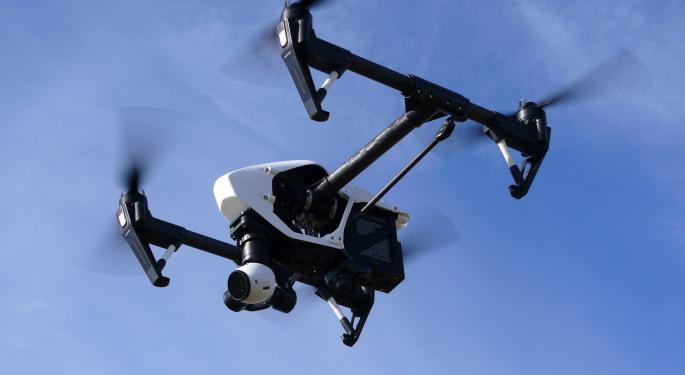 The commercial drones market is still nascent, and valued at roughly $2 billion at this time. However, this figure could skyrocket to up to $127 billion over the next four years, consulting firm PricewaterhouseCoopers LLP said in a report issued Monday.
According to the analysts, drones will soon be detecting underproductive agricultural areas, spraying pesticides and nutrients, and verifying insurance claims, among other civilian tasks.
Piotr Romanowski, a PwC partner explained, "The cost of drone technology is falling so quickly that a number of everyday applications are becoming cost-efficient."
Related Link: Why Is UPS Exploring The Use Of Drones?
However, the report pointed out a few legal issues could get in the way of this bound-to-boom industry. It's the lack of legislation that worries PwC analysts. But, this concern may not linger for a very long time, as several countries, including Poland, South Africa and Singapore have already started to draft regulations for the commercial and civilian use of drones.
Disclosure: Javier Hasse holds no positions in any of the securities mentioned above.
© 2016 Benzinga.com. Benzinga does not provide investment advice. All rights reserved.