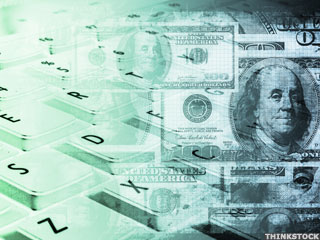 CHICAGO, Sept. 28, 2016 (GLOBE NEWSWIRE) -- Professional Diversity Network, Inc. ("PDN" or "the Company") (NASDAQ:IPDN), a developer and operator of online networks that provide networking and access to employment opportunities for women and other diverse professionals in the United States, today provided an overview of its recent reverse stock split and its partial self-tender offer. HIGHLIGHTS:
As previously announced, at the Annual Meeting of Stockholders held on September 26, 2016, the Company's stockholders approved the proposal authorizing the Board of Directors to implement the reverse stock split at a ratio within the range from 1-for-2 to 1-for-15, and to amend the Company's Amended and Restated Certificate of Incorporation to effect the reverse stock split and to proportionately reduce the number of shares of common stock the Company is authorized to issue.
The Board of Directors approved a final 1-for-8 ratio immediately following the Annual Meeting of Stockholders.
The reverse stock split was effective as of 12:01 a.m. EDT on September 27, 2016. The Company's shares continue to trade, on a post-split basis, under ticker symbol IPDN on the NASDAQ Capital Market.
The reverse stock split reduced the Company's outstanding shares from approximately 14.5 million to approximately 1.8 million, and its authorized shares from 25 million to approximately 3.1 million.
The reverse stock split proportionally affects the number of shares expected to be issued at the closing of the Company's previously-announced transaction with Cosmic Forward Limited ("CFL"), as well as the number of shares the Company is seeking to purchase in its previously-announced partial self-tender offer and the per-share transaction prices.
The CFL transaction would still result in the purchase by CFL of 51% of the Company's outstanding shares, on a fully-diluted basis, but the purchase of the shares will be at $9.60 per share rather than the previously-announced $1.20 share (which reflected an approximately 126% premium over the closing price of the common stock on August 12, 2016, the day on which the CFL transaction...
More