SHARE ON:
Analyst Mark Mahaney of RBC Capital rates stocks in the Internet sector and is one of the top 10 analysts rated on TipRanks. Today, Mahaney came out with a few expectations on the Chinese e-commerce giant Alibaba Group Holding Ltd (NYSE:BABA),Social media giant Facebook Inc (NASDAQ:FB) and Online retail giant Amazon.com, Inc. (NASDAQ:AMZN), ahead of upcoming earnings releases.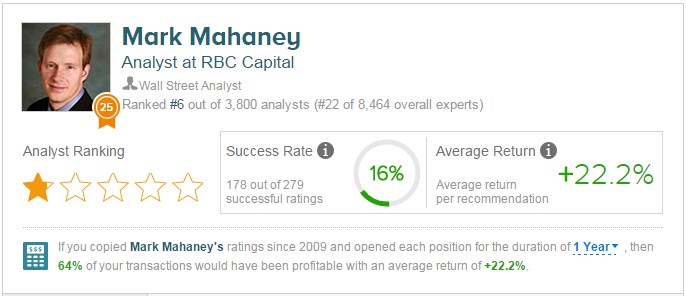 Alibaba Group Holding Ltd
With Alibaba preparing to release fiscal second-quarter earnings, likely in early November, Mark Mahaney reiterated an Outperform rating on the stock, with a price target of $80, which implies an upside of 14% from current levels.
Mahaney observed, "We are forecasting September Quarter revenue of 21.1B RMB, modestly below consensus at 21.4B RMB. Our projections for EBITDA of 10.1B RMB (48% Margin) and Adjusted EPS of 3.22 RMB are also below Street estimates of 10.6B RMB (49% Margin) and 3.43 RMB, respectively. Based on intra-quarter data points and our model sensitivity work, we believe Street September Quarter estimates are reasonable, although given the macro uncertainty our visibility is admittedly low."
According to TipRanks.com, which measures analysts' and bloggers' success rate based on how their calls perform, analyst Mark...
More