MannKind Corporation (
NASDAQ:MNKD), the development-stage biopharmaceutical company, just reports a positive result on its phase 3 clinical study of AFREZZA, the inhaled insulin. This push share of MannKind up 20% this morning.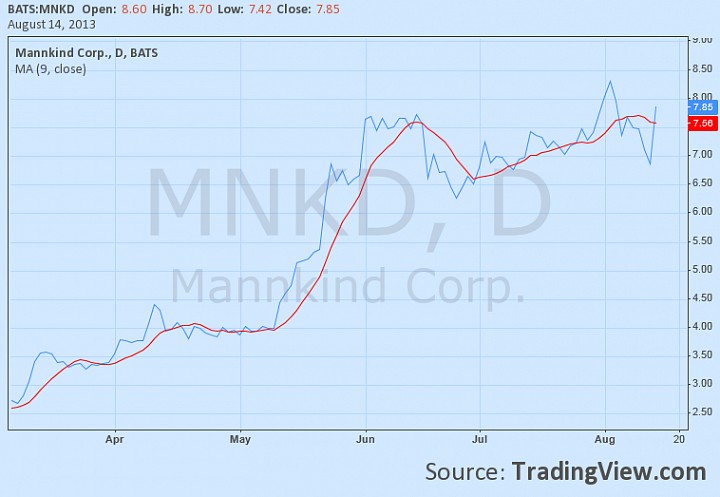 In patient with type 1 diabetes (the body produces no insulin), it shows the decrease of fasting blood glucose level and for type 2 () AFREZZA showed reduction of long term blood sugar level. MannKind has been testing this data with FDA since 2009 and getting closer and closer to the approval. MannKind is planing to file this trial data in the fall and expects to get approve from FDA by second quarter of 2014. I'm excited for this. If AFREZZA gets approve for real, MannKind's share will worth lot more for sure.