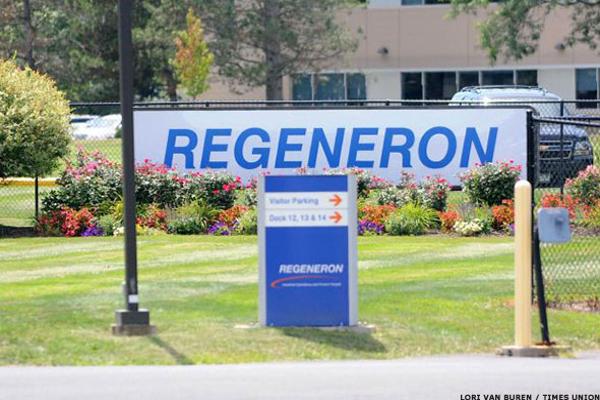 April 1 gave the stock market a strong start to the new quarter as investors reacted positively to positive news from the U.S. labor market. One of the winners of Friday's market was Regeneron Pharmaceuticals (REGN - Get Report) , which jumped nearly 13% on its own good news from two late-stage trials.
Regeneron reported promising results from its phase 3 clinical trial for the drug dupilumab, which treats patients with atopic dermatitis, a severe, chronic eczema that may be inherited.
Tarrytown, N.Y.-based Regeneron is a biopharmaceutical company that manufactures and markets products for treating serious medical conditions. Its pipeline, which includes products through all stages of human clinical trials, addresses cardiovascular disease, arthritis, cancer and other serious ailments.
Atopic dermatitis results from contact with certain substances and...
More