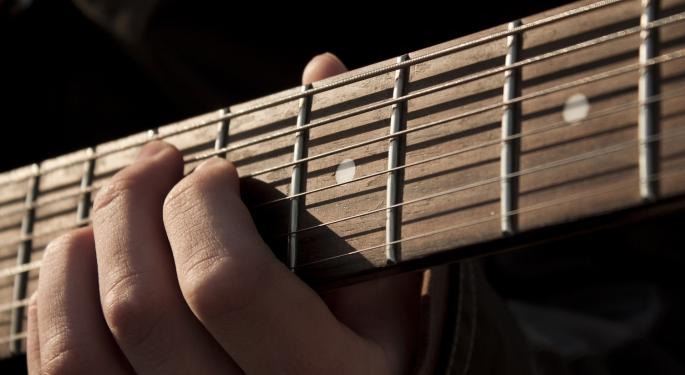 Late Monday night, Corvex's Keith Meister sent a letter to Pandora Media Inc P 6.11%'s board, urging the company to explore a sale. On the heels of this letter, the streaming music service jumped 6 percent to $10.59.
Near the end of Tuesday's training session, Axiom's Victor Anthony gave his thoughts regarding the hedge fund's letter.
For Pandora, Anthony said this news would be positive for the company for today. Ordinarily, this would be positive for a longer period of time, but Anthony said Pandora's situation is different. Potential acquirers such as Alphabet Inc GOOGL 1.38%, Apple Inc. AAPL 0.42%, and Amazon.com, Inc. AMZN 2.17% have their own streaming services.
He also doubts telecoms, Spotify, and Sirius XM would be interested in Pandora despite Meister's desire for Pandora to explore a sale.
Date
Firm
Action
From
To
Apr 2016
Raymond James
Downgrades
Outperform
Market Perform
Apr 2016
Citigroup
Initiates Coverage on
Buy
Mar 2016
Mizuho Securities
Initiates Coverage on
Neutral
© 2016 Benzinga.com. Benzinga does not provide investment advice. All rights reserved.