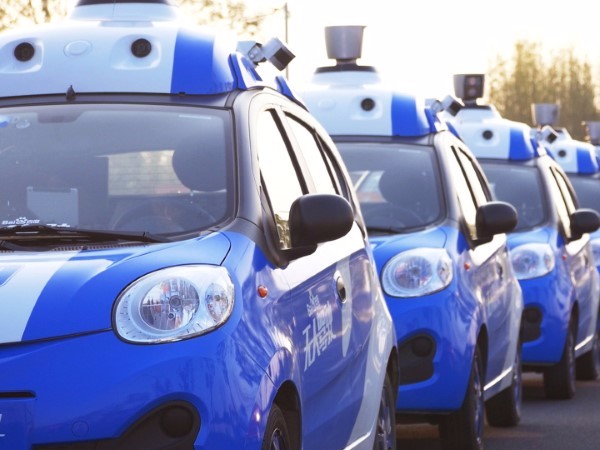 (A line of Baidu autonomous vehicles are seen in an undated photoThomson Reuters)
Nvidia is popping after the company announced a partnership with China's biggest internet search company, Baidu.
Shares of Nvidia are up 3.27% on Wednesday following the announcement, and Baidu is up a similar amount, increasing 2.76%.
The partnership between the two companies hopes to tackle several areas of AI research, most notably self-driving cars.
"We believe AI is the most powerful technology force of our...
More