Procter & Gamble (NYSE:PG) lost market share in each of its five core product categories last year, with its grooming division faring the worst.
Yet management is optimistic that the tide could finally be turning. Grooming sales kicked off fiscal 2017 on an encouraging note, posting 3% higher volume and an overall 3% organic sales gain. Market share trends are improving in the U.S., which has cut its losses in half lately.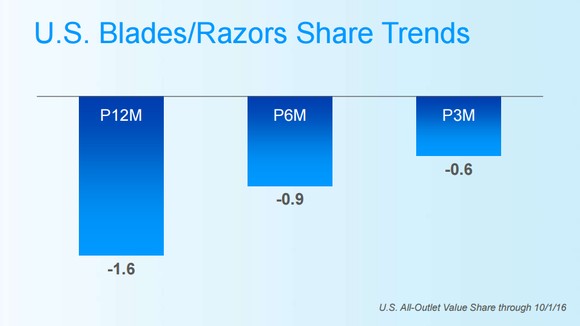 Returning the grooming segment to solid growth won't be easy as competitors flood the value side of the category and e-commerce rivals like Unilever's (NYSE:UL) Dollar Shave Club snatch away customers. But P&G has a good shot at generating better results in this department.
The grooming segment is home to a few successful global brands including Braun, Venus, and Fusion, with Gillette leading them all. Thanks to that franchise, P&G is the world's leading seller of shaving products, with a 65% share of the blades and razors segment. Traditionally this is also one of the company's most profitable niches. Grooming accounted for just 11% of sales last year but generated 15% of net earnings.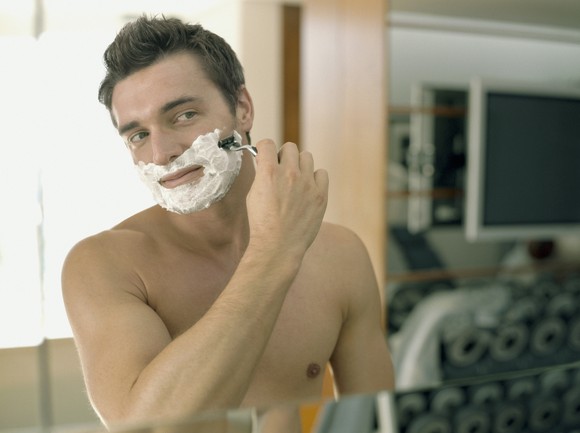 Cheap disposable products and private-label brands are challenging Gillette's value offerings. And online competitors like Dollar Shave Club have won customers in an important segment of shoppers.
These challenges combined to...
More