Tesla Motors Inc (NASDAQ:TSLA)'s next model electric car has been generating buzz. Set to begin deliveries September 29th, Tesla's new Model X will be slightly different from its other models in that, the Model X is a CUV (crossover SUV). First unveiled in February 2012, the Model X experienced manufacturing issues that delayed arrival dates from initially late 2013, then April 2015, and now to the current September 29th projected delivery date. While pre orders once topped 31,000 for the Model X, an estimated 4,000 reservations have been cancelled, leaving estimates around the current 27,000. It is also important to mention that each reservation comes with a required $5,000 reservation fee.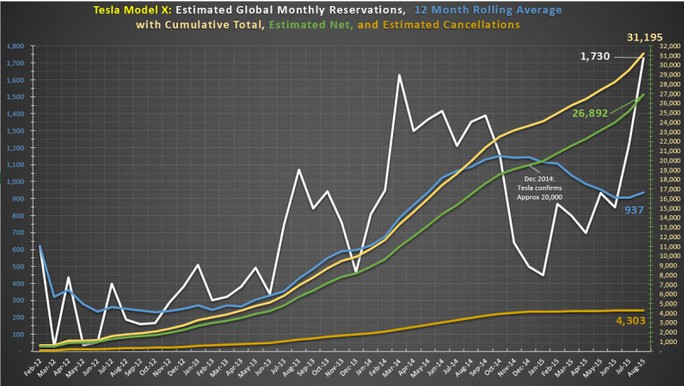 Model X features AWD, 80% more expensive than Model S
As mentioned, the Model X has...
More