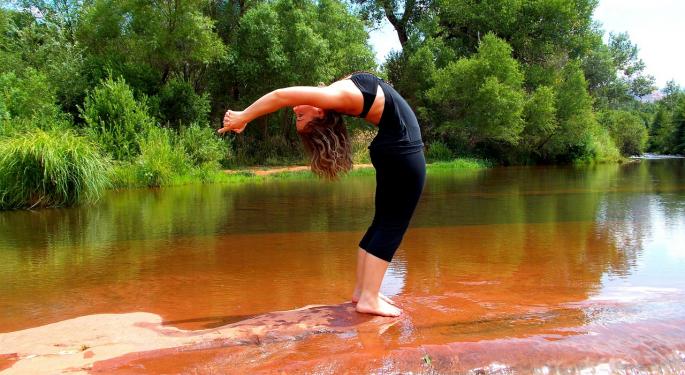 Shares are up 1.4 percent on Friday trading.
While revenue and comps accelerated, other metrics still provide reasons to be concerned.
In a report issued Thursday, Credit Suisse analysts Christian Buss and Sara Shuler looked into Lululemon after it reported a "low quality beat and modestly raised guidance as comp acceleration was offset by the company's continued struggle with product flow, which pressured margins more than expected."
Related Link: Lululemon Is Controversial, But Growth Potential Is Nearly Unmatched In Retail
The Figures
Gross Margins: Gross margins continued to deteriorate, falling...
More