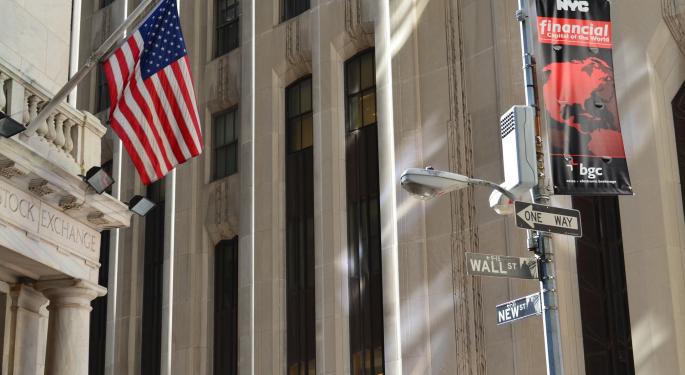 Target Corporation TGT 0.13%'s third-quarter earnings report impressed investors, but is the same sentiment shared across Wall Street?
Citi
Kate McShane of Citi Research stated it remains to be seen if the traffic gains contributed to a beat-and-raise quarter are here to stay.
The analyst noted that Target initially guided its comps to be in a range of negative 2 percent to flat and guided its fourth quarter's comps to a range of negative 1 percent to positive 1 percent. For a stable business like Target the comp guidance swing is "relatively large" over just a three-month period.
Nevertheless, McShane finds Target's focus on improving Signature categories encouraging and also as helping the retailer differentiate itself from its competitors.
Shares remain Buy rated with an unchanged $80 price target.
Goldman Sachs
Matthew Fassler of Goldman Sachs doesn't believe that Target's performance in the third quarter changes his outlook.
According to Fassler, Target's "challenged" strategic positioning remains the same, but Target's third-quarter print does show an improved grip of its P&L and success in sharpening its marketing initiatives to address declining sales without hurting margins.
Fassler further added that Target's annual guidance is still $0.10 per share below where it was when management first provided 2016 guidance back in the fourth quarter of 2015.
"Expectations tumbled, then recovered, and we are essentially back where we started," Fassler stated.
Shares remain Neutral rated with a price target raised to $77 from a previous $71 to reflect a bit more confidence in the near-term outlook.
MKM Partners
Patrick McKeever of MKM Partners stated that Target should be looked at in a positive light after its third quarter, but the ongoing headwinds shouldn't be ignored.
Among the positives, McKeever highlighted: 1) Target's better-than-expected same-store sales, 2) traffic saw a slight sequential improvement and 3) strong digital channel growth.
On the other hand, traffic trends remained negative and grocery comps were down slightly.
Bottom line, Target's quarter was much better, and the analyst is more positive on its ability to compete online. However, the ongoing concerns are sufficient enough to not take a more bullish stance.
Shares remain Neutral rated with a price target raised to $77 from a previous $72.
BMO Capital Markets
Wayne Hood of BMO Capital Markets commented that Target's third-quarter report was better than expected and was driven by a more favorable merchandise mix and an improved gross margin rate.
On the other hand, Hood stated that the positives in the quarter need to be balanced with the fact that customer transactions still declined 1.2 percent and units per transaction fell 2.5 percent.
Hood added that he would become constructive on Target's stack if the company is able to demonstrate sustainable growth in transactions which would materially boost its earnings per share.
Shares remain Market Perform rated with a price target raised to $81 from a previous $79.
At Last Check
Target shares were seen up 0.34 percent at $76.29.
Date
Firm
Action
From
To
Sep 2016
Guggenheim
Initiates Coverage on
Neutral
Sep 2016
Cowen & Co.
Downgrades
Outperform
Market Perform
Aug 2016
Citigroup
Maintains
Buy
© 2016 Benzinga.com. Benzinga does not provide investment advice. All rights reserved.